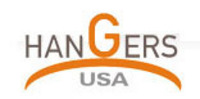 "Now, the typical customer can buy product in a small amount and not feel like they overpaid for their wooden hangers"
Miami, FL (PRWEB) January 14, 2010
"Many people contacted us over the past 7-8 months who were really interested in our products, but could not afford to redo their entire closet, as a result of our customer requests we now offer smaller quantities larger variety and most important much lower prices." said Luis Barroso, founder and CEO of USA Hanger.
Now, Barroso has appealed to those requests. USA Hanger, a national retailer of a variety of hangers, today launched products designed to fit the everyday consumer through its Web site, USAHanger.com.
"Until last couple of months, we were selling hangers in large quantity only, which made our product not accessible to someone who is just improving their closet or remodeling," said Luis Barroso, founder and CEO. "We've reduced our prices to be close to a wholesaler environment. Now, the typical customer can buy product in a small amount and not feel like they overpaid for their wooden hangers"
USA Hanger went through a significant Web portal design to make it easy for customers to shop and purchase wood hangers, metal hangers, coat hangers and other similar products online, and gear their product line to the home closet.
"Someone who is redoing their whole closet can buy six coat hangers and 12 suit hangers, and they'll be able to buy some pant hangers and redo their entire closed because of the lower quantities," Barroso said. "In the past, they would have had to buy 100 hangers at a time, which would have made remodeling their closet impossible."
Barroso, who is also an IT professional, got into the business a couple years ago after seeing a fairly untouched industry.
"It sounded like a business that doesn't have a lot of competition," Barroso said. "I did some research and found that there are probably five main companies in the country that are doing this. I thought it would be extremely easy, but it turns out, it's as complicated as anything else." Because there were so few companies in the industry, he found that a hanger monopoly existed. "With so few companies doing this, the margins on hanger products were extremely high," Barroso said. "I knew I could sell hangers at a significant discount and still make a living."
With low prices, and now smaller bundles of hangers, USA Hanger is giving his customers what they want.
"My company is refocusing on today's economy and therefore releasing this new product to the market with better pricing, better availability and a smaller product amounts," Barroso said.
About USA Hanger
USA Hanger is a major retailer of excellent wooden hangers, satin hangers, vinyl hangers, metal hangers, anti-theft hangers, and children's hangers. Our pride is in the quality of our hanger products. At USA Hanger, our wooden hangers, vinyl hangers and metal hangers are designed and manufactured of only the highest quality materials. Because we manufacture our hangers, we are able to keep our prices low and pass the savings on to you at an incredible price. Whether you are a retailer or you are just looking to beautify your home, USA Hanger has a solution for you at a price you are willing to pay. For more information, visit USAHanger.com.
###