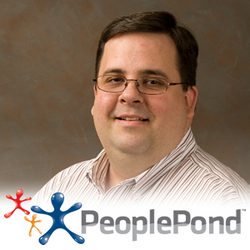 I have to give credit to my online profile at PeoplePond for putting me on top
Ferndale, WA (PRWEB) January 13, 2010 –-
Personal online visibility starts with what people see when they search using Google, Yahoo! or Bing with your name. Online entrepreneur, David McInnis, seemed to always find himself listed after Asian actor, David Lee McInnis in the search engine results when people would search for "David McInnis."
Entrepreneur McInnis knows a little something about search engines and how pages are ranked on search results. He founded the first online press release distribution platform that reinvented press releases by bringing them directly to consumers via the Internet and high visibility in the search engines. He also just recently launched an online personal brand marketing service at PeoplePond.com.
Since building his PeoplePond profile early in 2009, McInnis has seen his highest-ranking in the search results change climb from 5th position to 1st. He has also seen additional online assets appear near the top of the search result including his profiles on crunchbase.com and wink.com as well as a mention in searchengineguide.com.
"I have to give credit to my online profile at PeoplePond for putting me on top," said McInnis. "When I created it several month ago, it appeared sixth in the search results. Now it is first and it has caused many of my other online assets to appear in the top results as well."
About PeoplePond
PeoplePond (http://www.peoplepond.com) and CompanyPond (http://www.companypond.com) are part of the Cranberry Venture Partners, LLC network of Web sites. Cranberry is home to an unmatched team of innovative developers led by Internet visionary David McInnis. McInnis is best known for founding the first direct-to-consumer news service, PRWeb, which changed the way the world uses press releases. For more information about PeoplePond, LLC and the Cranberry Venture Partners, LLC network of Web sites visit http://www.cranberryventurepartners.com.
###