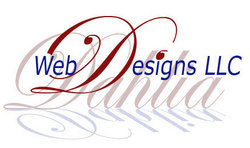 There are so many possible gifts to give a child. But it is more meaningful when the gift is treasured forever
Los Angeles, CA (Vocus) January 14, 2010
Grandparents and parents love giving kids furniture with 'Themes That Come Alive' for their children. The joy in giving is more than matched by the excitement of receiving presents that are treasured forever. Kids immediately bond with their favorite characters or colorful designs. States one parent, "My 5-yr-old was thrilled beyond words. She could have gotten just the vanity table and stool as her only gift and she would have been SO happy. As it was, everything else took second place."
"There are so many possible gifts to give a child. But it is more meaningful when the gift is treasured forever," states Dahlia Benaroya, President, Dahlia Web Designs LLC. Giving presents that are ignored soon after they are received is a waste for many reasons. "That is why we love to focus on products that become part of the family fabric," states Dahlia, who is very sentimental herself. The focus of the kids furniture carried on Great Kids Corner online store is themes because of how they are treasured by children. All products have great quality, beautify the child's room and bring to life characters and colorful designs loved by children. While children are enjoying these themes and products, they develop their creativity and imagination. Their organizational skills are enhanced with toy chests. They expand their interest in reading when they have lovely bookshelves to store their favorite books. They reach for the stars on their step stools. And everyone can monitor their children's growth with photo and growth charts.
This past holiday season, children were very excited about Teamson Design's Magic Garden Rocking Chair, with a beautiful, colorful butterfly. The hand crafted and painted art work brings the rocker to life! "Many of our products are part of collections. This makes it easier for grandparents and parents to continue with the series that the child has already bonded with," states Dahlia. Other products in the Magic Garden collection include a hand painted bookshelf in matching colors to the rocking chair. The matching hand painted step stool helps a young child become more independent and brings an eloquent design to the room. As the child outgrows the step stool, it can be used for decoration. The hand painted children's toy chest helps a child organize their treasures while beautifying the room even further. And when they need a table and chairs, children will love the perfect matching set. Parents appreciate the strong design and the well thought-out construction in addition to the beautifully hand painted design. "Our customers can choose from many themes that we carry in our store ," states Dahlia.
Baseball enthusiasts are also very excited to receive kids furniture, ones with officially licensed Major League Baseball logos by Guidecraft. Director chairs are part of the collection of hand-carved, hand painted furniture bearing the official logos, colors and markings of favorite teams. Children never get tired of their favorite sport and favorite team. Director's chairs have a canvas seat and back with a solid birch frame and clear coat finish. There are matching logos on tables and chairs, built sturdily to handle play time. Children can read while sitting on their team's rocker, next to the team's desk lamp. And the toy chest can hold not only their childhood treasures, but as they get older, they can save their authentic baseball products such as baseballs and gloves in their favorite toy chest.
The joys never cease. The pleasure that such unique gifts give will be long remembered by both child and parent and grandparent. "That is why we focus on themes. We love to hear stories of how much pleasure the gifts represented to families," states Dahlia.
About Dahlia Web Designs LLC:
Dahlia Web Designs LLC provides website and digital marketing strategies and design services. Dahlia Benaroya, President, has over 20 years experience in business, marketing and design strategies and services. The business services are offered under the SurefireOrganization.com Division. Special initiatives under the "umbrella of children's services and products" include the GreatKidsCorner.com online kids furniture store, the Kids Love To ® website series that recognizes and presents children's achievements and portfolios, and the RecommendedReferrals.com directory of small businesses offering children's products and services. Another special initiative is the online store for authentic autographed baseball products at the Collectibles4Baseball.com online store. Previously, Dahlia was a director of Technology Integration Services at an international pharmaceutical company, where she was responsible for spearheading strategies, implementing projects and ensuring customer satisfaction.
###