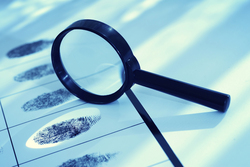 A1's Live Scan fingerprinting services are required by a disparate population – from immigrants and food stamp recipients to working business professionals.
Los Angeles, CA (PRWEB) January 15, 2010
A1 Live Scan opens up new Fingerprinting & Background Screening office centrally located in downtown Los Angeles in response to the growing needs of the immigrant community and the State of California's quarterly recertification fingerprinting requirement of food stamp recipients. Its Grand Opening was on January 11, '10.
For a limited time, A1 is offering $5 off any of its services (Fingerprinting, Photos, Notary) on its Grand Opening Month. The public is invited to take advantage of this limited promotion by simply requesting the "A1 Grand Opening Special".
A1 Live Scan is now conveniently located across from the Immigration Court and will be offering low cost fingerprinting to anyone needing criminal background screening services. Recognizing the perennial problems with transportation for those traveling to downtown Los Angeles and the high cost of parking, A1 found a way to solve both of these problems by opening its office close to all transit lines and very easy to find right on the street level at the corner of 6th & Olive (close to the Blue Line, Red Line, Metro Bus and City Dash Buses). People who come for their immigration hearing can save time by getting their fingerprints done before their hearing because A1 is just a stone's throw, literally less than 1 block from the largest immigration court in the country. Those working in downtown can come during their lunch hour to have their fingerprints taken quickly.
A1's Live Scan fingerprinting services are required by a disparate population – from immigrants and food stamp recipients to working business professionals (lawyers, doctors, accountants, teachers, nurses, child care workers, broker/dealers, social workers and the list goes on….). In an age where every employer wants to have their employees background screened before hiring them, Live Scan criminal background screening has become an integral part of every Human Resources department, staffing, licensing and government agency. While other forms of background checks done on the net may be less expensive they are not nearly as accurate or comprehensive.
A1 offers Live Scan fingerprinting, Ink Card fingerprinting, Notary Public and Passport Photo services. In addition to offering these services on site at their downtown office, A1 also has a mobile unit for all of its services. The mobile unit travels throughout the greater Los Angeles area and even out of state depending upon the needs of their clients. A1 has a working partnership with state funded Work Force programs and non-profit organizations to offer low cost fingerprinting for those who are out of work and are on some form of government assistance.
With a 99.99% accuracy and acceptance rate on the fingerprints submitted to the Department of Justice and the FBI, A1 is the fingerprinting service of choice, widely recognized and recommended by attorneys, judges and other business professionals as the trusted source for all background screening. The staff members at A1 are all certified by the Dept. of Justice to roll fingerprints and more importantly are very knowledgeable and experienced having successfully performed thousands of live scans over the past three years. Live Scan fingerprinting is required by hundreds of private and public agencies and there are various levels of background screening required ranging from Dept. of Justice (DOJ) to FBI as well as screening for Child Abuse, Firearms etc. Depending upon the requesting agency, screening may involve Live Scan which is a digital scan of fingerprints and electronic submission to the DOJ & the FBI. Yet other agencies may require manual ink card fingerprinting on ink cards. With varying fees, it can get confusing and daunting for someone navigating their way through the process. This is where A1's knowledgeable staff helps applicants complete the right Live Scan Request form, determine the level of service requested and even follow up on the status of the fingerprint submission.
When Muthiah Nachiappan was asked what drives him to succeed, he said "Running a successful business requires that you understand the needs of your clients and find a way to meet them every time. When your clients are pleased with your ability to help them and offer real solutions, you earn their trust and confidence. This will then inevitably reflect in the success of your business. Ultimately offering services that help people is my driving force." Nachiappan shares his success with and credits his long time Manager, Ruben Avitia for holding the fort together and strategizing ways to continuously grow the business. Ruben is bilingual, understands the intricacies of running the business and is always helpful & accommodating.
Nachiappan, the Founder and Managing Director, started the business in 2007 and gradually expanded the services offered as well as the clientele served. Nachiappan is an educator, entrepreneur and licensed real estate broker who has taught business courses at various colleges including the University of Redlands and has founded several successful businesses over the past eighteen (18) years in Downtown Los Angeles serving the community. As a Certified Notary Signing Agent™ and Trusted Notary™, Nachiappan has earned the highest credentials from the National Notary Association. His company's slogan succinctly summarizes his business approach, which admittedly has held him in good stead over the past three years – "We do it right the 1st time.
For more information, contact A1 Live Scan & Notary Services at 213-489-4559 or visit http://www.a1livescan.com/.
###