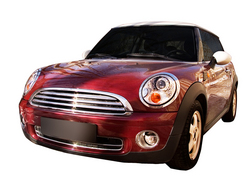 Cardiff (PRWEB) January 19, 2010
This week Zurich has announced that it is increasing its premiums by a substantial 20% in 2010 and the price comparison site warns there could be more around the corner. Head of Car Insurance, Will Thomas, comments:
"Zurich's announcement that they are to increase motor insurance premiums by up to 20% has not come as a surprise. It is anticipated others will follow suit, the only question is who will be next?"
"Pricing has had to change due to a number of factors, such as a year on year increase in personal injury claims brought on by a new breed of litigation-savvy motorists assailed by ambulance-chasing injury lawyer adverts on the television."
More than 50% of motor insurance customers are now buying through a price comparison site. Never before has it been so easy to compare car insurance policies from a wide range of insurance providers in minutes.
Many insurance providers have had to lower their margins to remain competitive in this arena, which has proved great news for the consumer over the past few years but, with increasing costs, this is proving unsustainable, and some insurance providers are now looking for a new, more profitable way to do business which is being seen in an increase in premiums.
Confused.com advises customers who have got into the habit of automatically renewing every year that they could be in for a shock when their quote comes through and the only defence against this is to get online and shop around for the best price. Apathy is not an option for those looking for a good deal on their car insurance in 2010 and tools like Confused.com make the process quick and simple to compare the whole market.
*Case study available on request - customer saved by not automatically renewing - happy to be photographed.
For further information please contact:
Victoria Leyton, Confused.com: 02920 434 357
Will Thomas, Confused.com: 07875 405566
About Confused.com:
Confused.com is one of the UK's biggest and most popular price comparison services. Launched in 2002, it generates over one million quotes per month. It has expanded its range of comparison products over the last couple of years to include home insurance, travel insurance, pet insurance, van insurance, motorbike insurance, breakdown cover and energy, as well as financial services products including credit cards, loans, mortgages and life insurance.
Confused.com has a panel of 83 motor insurance providers and could save customers over £205* on their annual car insurance policy.
Confused.com is not a supplier, insurance company or broker. It provides a free, objective and unbiased comparison service. By using cutting-edge technology, it has developed a series of intelligent web-based solutions that evaluate a number of risk factors to help customers with their decision-making, subsequently finding them great deals on a wide-range of insurance products, financial services, utilities and more. Confused.com's service is based on the most up-to-date information provided by UK suppliers and industry regulators.
Confused.com is owned by the Admiral Group plc. Admiral listed on the London Stock Exchange in September 2004. Confused.com is regulated by the FSA.
*12% of customers who received a car insurance quote between 1st January and 30th June 2009 and provided a best alternative price saved over £206.65
###