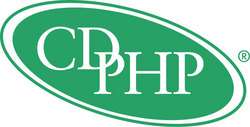 Albany, N.Y, (Vocus) January 20, 2010
In a continuous effort to better manage the totality of its members' benefits, CDPHP® has rolled out a dedicated in-house behavioral health unit; behavioral health encompasses psychiatric care and mental health, as well as the treatment of chemical dependency including alcohol and substance abuse. The move is designed to further encourage close ties between CDPHP medical professionals and participating mental and behavioral health clinicians and is intended to improve cooperation and integration of services, leading to better, more patient-centered treatment.
"CDPHP understands its marketplace better than a national company," said John D. Bennett, MD, president and CEO, CDPHP. "Bringing behavioral health services in-house will help us control rising costs, medically manage care for our members, and administer benefits expanded by new mental health parity legislation."
The behavioral health team will be led by Robert Holtz, MA, MBA, LMHC, as vice president, behavioral health services. Kelly J. Clark, MD, MBA, will serve as medical director, behavioral health.
Holtz joined CDPHP earlier this year. He oversees, modifies, and administers behavioral health operations at CDPHP. Prior to joining CDPHP, he served as behavioral health director, MVP Healthcare. Holtz also held behavioral health management positions for Conifer Park, Kaiser Permanente, and Community Health Plan (CHP).
Holtz holds a master's in business administration from the State University of New York at Albany; a master's in psychology from the State University of New York at Plattsburgh; and a bachelor's degree in psychology from Boston University College of Liberal Arts. Holtz is licensed as a NYS mental health counselor and certified addiction specialist.
Board-certified in both psychiatry and addiction medicine, Dr. Clark joined CDPHP in October, bringing vast clinical, consulting, and medico-legal expertise to her post.
Dr. Clark has served extensively in private practice in emergency, acute, sub-acute, and chronic institutions; community, county, state, federal sites; and voluntary, involuntary and penal settings. She also consulted in a variety of capacities, including as a national speaker for Forest Laboratories; in expert review for utilization, disability, worker's compensation, and pharmacy benefit management organizations; and as an independent psychiatric expert to the courts in Kentucky and Rhode Island.
Dr. Clark earned an MBA from The Fuqua School of Business at Duke University, Durham, NC; a medical degree from University of Wisconsin, Madison, WI; and a bachelor's degree in psychology from Coe College, Cedar Rapids, IA. She completed a residency in psychiatry at the Medical College of Wisconsin. With a strong interest in education, Dr Clark was on the faculty of the University of Massachusetts Medical School for eight years, training students and resident physicians. Dr. Clark is a member of the American College of Physician Executives, the American Psychiatric Association, and the American Society of Addiction Medicine.
Additionally, Carl Roberts-Alexandrov joined CDPHP in August 2009 and serves as operational manager, behavioral health. He is responsible for the day-to-day utilization management of behavioral health benefits, quality improvement initiatives, and case management and network development, as well as the supervision of 16 new behavioral health team members.
Previously, Roberts-Alexandrov served as a clinical liaison for United Behavioral Health. He holds both a Bachelor of Arts degree in communications and a Master of Social Work degree from SUNY Albany.
In addition to the three aforementioned leadership roles, the dedicated unit brings 16 new behavioral health positions— clinicians, social workers and registered nurse—to the health plan including:

Five clinical intake specialists
Five behavioral health care coordinators
Five complex case managers
One behavioral health specialist
"CDPHP views mental health as an integral component of our members' overall health," said Dr. Bennett. "The addition of this new department will help us foster greater collaboration and care coordination, improve data control, and protect the quality of mental health benefits CDPHP offers to its membership."
About CDPHP®
Founded in 1984 as a physician-founded and guided health plan, CDPHP and its affiliates currently serve members in 29 counties throughout New York state and seven counties in Vermont. The affiliated companies of CDPHP include a family of products: Capital District Physicians' Health Plan, Inc.—HMO, Healthy New York, Medicare Choices (HMO), Medicaid, Child Health Plus, and Family Health Plus; CDPHP Universal Benefits,® Inc.—PPO, High Deductible PPO, EPO, and Medicare Choices (PPO); and Capital District Physicians' Healthcare Network, Inc.—self-insured plans. Visit CDPHP at http://www.cdphp.com .
Contact:
Kristin C. Marshall
(518) 641-5031
kmarshall(at)cdphp(dot)com
# # #