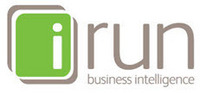 in Britain...fifty pubs close every week
(PRWEB) January 25, 2010
In a small town just to the west of Oxford, England, there were ten pubs at the beginning of 2009. Of those, two have permanently closed while four more are for sale; their future uncertain. This is not an unusual scenario in Britain where around fifty pubs close every week.
So, it a little surprising that, in the same small town, one pub landlord has seen his profits increase massively during 2009, and he is so confident that his winning formula will continue to be successful that he is negotiating to take over two more pubs in the Oxford area.
Another pub, further north, has adopted the same marketing methods and achieved a ten to one return on their investment within six weeks.
What do they have in common? Well both pubs have signed up to The Marketing System developed and promoted by iRun Business Intelligence and aimed specifically at the hospitality sector.
The beauty of The Marketing System is that it is scalable, it delivers a measurable return on investment and it is managed by the local iRun Business Intelligence consultant so that the publican or hotelier is free to run his business without worrying about the detail of the marketing.
If you run a pub, hotel or club and want more information on The Marketing System, please get in touch.
Bruce Johnston, iRun Business Intelligence, Monmouth, Wales
###