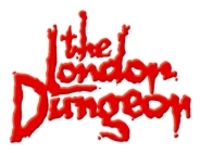 London, UK (PRWEB) January 22, 2010
The London Dungeon is turning the temperature up this February half term with a flaming new experience, Bloody Mary Killer Queen, featuring one of England's most feared rulers Mary Tudor, the deadliest daughter of Henry VIII.
This Killer Queen was nicknamed Bloody Mary for ordering around 300 horrifying murders in her brief but brutal five year reign (1553-1558). London Dungeon guests are transported back to London in 1556, entering Bloody Mary's private chapel where the fanatically Catholic Queen is burning Protestants at the stake. Special effects conjure up the sights, screams and overwhelming stench of fiery execution as another helpless "heretic" endures one of the most painful deaths known to man – being slowly burnt alive.
For those who are spared there's plenty more in store from Britain's most famous scare attraction at The London Dungeon, celebrating 35 years in the fear business in 2010. With actor-led experiences, special effects and rides there's a whole attraction full of history's horrible bits to discover. From the Victorian stomping ground of Jack the Ripper to Sweeney Todd's barber shop and London's bloodiest operating theatre there's plenty of twisted humour and frightening fun to be seen.
Situated in the dark heart of the capital, just a stone's throw away from the River Thames, The London Dungeons unique blend of tongue in cheek theatrical story telling and chillingly atmospheric surroundings warrants out of the ordinary fearsome fun that people of all ages would enjoy. The recreation of various gory and macabre historical events in a grimly comedic style will appeal in particular to the younger generation, and is one of the most scary London attractions.
About The London Dungeon:
The London Dungeon is part of the Merlin Entertainments Group and is one of the most infamous London days out, where for over 30 years London's darkest history has been brought back to life with a grisly mixture of live actors, special effects and two hair-raising rides.
Contact information
For further information, pictures or a request to visit the London Dungeon, contact Anna Robertson: Marketing & PR Executive – London Dungeon 0207 234 8682/ 07540 424 772/ anna.robertson (at) merlinentertainments (dot) biz for info on sister Dungeons Edinburgh, York, Amsterdam and Hamburg please contact: Ellie Cowley: PR Officer –Dungeons 01202 440066/ 07922 591684/ellie.cowley (at) merlinentertainments (dot) biz.
###