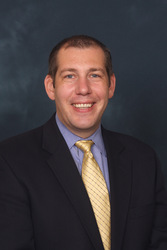 With this transaction we now have an opportunity as a stand-alone business to not only continue providing ever greater value to the users of MRI solutions, but also to invest in our platform and grow our customer base to solidify our presence as a m
Cleveland, OH (PRWEB) January 22, 2010
Vista Equity Partners (Vista), a leading software- focused private equity firm, completed the acquisition of the Intuit Real Estate Solutions business (IRES) from Intuit Inc. IRES, a software provider of property management, accounting and investment management solutions to the global real estate industry, announced today that it is changing its name to MRI Software, effective immediately. MRI Software (MRI) will operate as a stand-alone company and will continue to be based in Cleveland, Ohio.
With more than 38 years experience, MRI is able to leverage extensive knowledge and experience to deliver products to their clients that set the standard for real estate and investment management. Founded in 1971 as a mainframe-based service bureau named Management Reports International, the company transitioned to the name IRES upon its acquisition by Intuit in 2002. The decision to return to the MRI brand was based on the strong customer connection to the legacy and reputation that the company built over decades by delivering best-in-class solutions.
The MRI product suite includes a fully integrated set of offerings designed to support the management of multi-family, commercial, corporate and mixed-use real estate developments. MRI clients have visibility into their entire real estate cycle from investment decisions and assessment to daily property management and accounting and performance measurement.
As part of the transaction, MRI is also announcing David Post as the new Chief Executive Officer. David has over 15 years of experience in technology and insurance, most recently as an executive at Sunquest Information Systems. Prior to Sunquest, Post worked in the Emerging Markets division of CIGNA and held positions in product management and marketing at Kintana, now a business unit of HP. He has also held consulting positions with both Accenture and Keane. He received a Master of Business Administration from Duke University and a Bachelor of Science in Management Information Systems from Seton Hall University.
"I'm excited to join the experienced management team here at MRI. This company has an established track record of leadership within real estate management solutions. With this transaction we now have an opportunity as a stand-alone business to not only continue providing ever greater value to the users of MRI solutions, but also to invest in our platform and grow our customer base to solidify our presence as a market leader," said David Post, CEO of MRI.
"David is a technology industry veteran with a strong track record of managing transformations within organizations," said Robert F. Smith, managing partner of Vista Equity Partners and MRI board member. "We are excited about the opportunity to work with David and the entire MRI management team, and they will have our full support and backing. We will be very focused on continuing their product and service excellence and delivering meaningful value to MRI's large customer base of real estate owners, operators and investors."
As part of this transition the company also announced the addition of Bill Roselli as Chief Financial Officer. Bill has held various finance leadership roles while at Oracle including positions in their consulting and support organizations.
Jeff Thompson, VP and General Manager of IRES, will be leaving the company.
"I'd like to thank Jeff for his leadership and service to the company during his tenure, as well as his effort to bring the company through the transaction of becoming a stand-alone entity. His contributions are appreciated, and we wish him well in his new endeavors," said Post.
About MRI Software, LLC.
MRI offers business management solutions to the global property management industry as well as to corporate real estate managers. Offering the most flexible solutions with both outsourced hosted offerings and packaged enterprise software, MRI leverages its more than 38 years in business and develops long-term successful relationships with its clients. MRI currently has more than 4,500 installations on five continents and in 41 countries. For more information, please visit http://www.mrisoftware.com.
About Vista Equity Partners
Vista Equity Partners based in San Francisco with offices in Chicago and Austin, currently invests over $2 billion in capital committed to dynamic, successful technology-based organizations led by world-class management teams with long-term perspective. Vista is a value-added investor, contributing professional expertise and multi-level support toward companies realizing their full potential. Vista's investment approach is anchored by a sizable long-term capital base, experience in structuring technology-oriented transactions, and proven management techniques that yield flexibility and opportunity in private equity investing. For more information visit http://www.vistaequitypartners.com
###