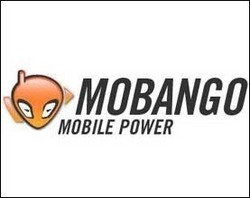 Mobango prides itself on hard work, innovation and loyalty to its global community. Facilitating a reliable, cost-effective and fast way for mobile app providers to distribute content to millions of cross-platform mobile users globally remains at the hear
(PRWEB) January 25, 2010
Launched in 2006, Mobango is the only social application store that not only allows users to find and download apps and user generated content but also store and distribute them to their friends.
The application store, launched less than two years ago, is one of the biggest in the world with over 20,000 cross-platform mobile applications which work on Symbian, Android, Flash Lite, Palm, Java, Blackberry and Windows Mobile platforms.
Mobango's "Pay Promoted Download" (PPD) business model offers developers and publishers the most effective way to distribute applications targeted by country or phone model in the world. It is the ultimate performance based mobile distribution platform where customers only pay for the downloads generated by Mobango.
Since launch, in March 2009, the PPD model has been adopted successfully by leading mobile marketing agencies, consumer brands, social networks, gaming and content companies in Europe, US and Asia, as well as on a worldwide basis.
Commenting on the company's success, Fabio Pezzotti, CEO of Mobango, remarked today:
"Mobango prides itself on hard work, innovation and loyalty to its global community. Facilitating a reliable, cost-effective and fast way for mobile app providers to distribute content to millions of cross-platform mobile users globally remains at the heart of our work."
About Mobango
Mobango is the first "Social Mobile Application Centre": its purpose is to provide mobile consumers with an online and mobile service platform that allows them to create, store, share, download and play every type of mobile content, and for Brands, Publishers, Developers to generate massive distribution of their mobile Applications. Mobango is a limited company incorporated in the UK and operates out of its London, and Milan offices, it is backed by its founders and managers, and received $ 8 MM venture capital financing from Doughty Hanson Technology Ventures and Innogest Capital.
For further information visit http://www.mobango.com both from PC and mobile devices.
###