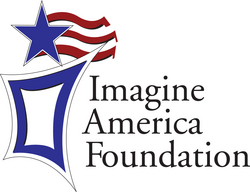 In the current down economy, more Americans than ever have turned to a higher education process that provides them with more than an education, but also real employment possibilities
Washington, DC (Vocus) January 27, 2010
Vast college campuses with academic programs requiring rigid, full-time schedules aren't the picture of postsecondary education that fit for thousands of people across the nation. The juggling act of work, financial- and family-related obligations can make it nearly impossible for some to attend a traditional college. More Americans, though, are realizing there are more convenient and comparable options where they can obtain a quality education: career colleges.
With advanced programs and facilities, for-profit schools – or career colleges – measure up to traditional colleges and universities and, in some cases, provide better opportunities of success for students in need. A research study sponsored by the Imagine America Foundation (IAF) shows that students who fall into at-risk categories attending career colleges have comparable and often higher retention and graduation rates than those at other institutions. The Educational Policy Institute (EPI), a non-profit research organization, conducted research for the Foundation's Graduating At-Risk Students: A Cross-Sector Analysis. The results show the tremendous impact the for-profit sector of education has in training students for careers.
In compiling the research from January to August 2009, EPI relied on two datasets that represented survey information derived from individual learning institutions and survey data from students. In the IPEDS dataset, information from 6,750 institutions, 41 percent of which were career colleges, is presented.
Career colleges are designed to meet the needs of students who are, on average, affected by social risk factors such as delayed enrollment, lack of high school diploma, income independence, part-time enrollment, single parenthood and/or dependent children, and full-time work during enrollment. The research results show students who face these types of risks have a better chance of obtaining a degree at a career college.
"In the current down economy, more Americans than ever have turned to a higher education process that provides them with more than an education, but also real employment possibilities," said Robert L. Martin, President of the Imagine America Foundation. "Our research confirms that institutions that are flexible and willing to meet students on their terms are part of an educational approach that's gaining momentum in our nation. Our career college institutions are graduating trained workers into the labor force – and they are doing so at comparable and in some cases higher rates than traditional colleges and universities."
Student retention typically refers to the ability of students to persist from one fall semester to the next. In short, it is a student's capability to return to college the following year and not drop out. According to the Foundation's study, at the two-year level, career colleges have higher full-time and part-time retention rates than other sectors. Research showed that 72 percent of two-year career college students return one year later, compared to 57 percent of those at two-year public institutions and 68 percent at private, not-for-profit institutions.
Of course, student retention only provides an indicator for future success. A more comprehensive measure of success is whether students complete their programs and graduate. At the two-year level, career colleges had 59 percent graduation rates, compared to 23 percent for public two-year and 55 percent at private, not-for-profit institutions. Percentages of career college students attaining a certificate or associate degree are also higher than four-year level private and public institutes.
Dr. Watson Scott Swail, President & CEO of the Educational Policy Institute and Principal Investigator for this project, noted that the findings from this report should send an important message to the higher education community. "The world is changing and globalization requires us to explore other options for postsecondary education. Many of our career colleges are providing important educational solutions to students of all ages, especially adult students. The education community cannot and should not ignore this sector of higher education, because it will play an increasingly important role in our nation's ability to retool and prepare for increased competition from Asia and other areas."
All of the statistical analysis demonstrates that career colleges are an integral part of our nation's higher education system. Students that attend career colleges not only do as well or better than others at comparative institutions, they also preserve through school while facing social and economical risks. Career colleges continue to provide opportunities for people across the nation to attain a higher-lever education.
For more information or to request your free copy of the Imagine America Foundation's, Graduating At-Risk Students: A Cross-Sector Analysis, please contact Robert L. Martin, President, Imagine America Foundation at (202) 336-6758.
About the Imagine America Foundation
The Imagine America Foundation (IAF), established in 1982, is a not-for-profit organization dedicated to providing scholarship, research and training support for the career college sector. Since its inception, the Foundation has provided over $40 million in scholarship and award support for graduating high school seniors, adult learners and U.S. military veterans attending career colleges nationwide through its award-winning Imagine America® programs. The Foundation also publishes vital research publications for the higher education sector, honors achievement in career education and offers faculty development training. For more information about the Imagine America Foundation's programs, please visit http://www.imagine-america.org.
# # #