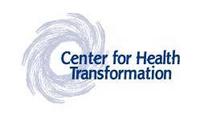 Healthcare would be cheaper for every American if we could slash the cost of defensive medicine.
Washington, DC (Vocus) February 23, 2010
One in four dollars spent on health care in America now pays for unnecessary tests and treatments that physicians order to keep from being sued, according to a new poll of the nation's doctors released today by Jackson Healthcare and the Center for Health Transformation.
The poll, conducted by the Gallup organization for Jackson Healthcare, showed that of physicians surveyed nationwide, 73 percent said they practiced some form of "defensive medicine" in the past 12 months to protect themselves from frivolous lawsuits.
That means patients are paying more so doctors don't get sued.
"Healthcare would be cheaper for every American if we could slash the cost of defensive medicine," said Newt Gingrich, founder of the Center for Health Transformation. "Think of how often each of us gets sent for extra lab work or tests that seem so unnecessary.
"Meaningful health reform must address these unnecessary costs," Gingrich said.
Gallup conducted the six-week, nationwide survey across all specialties of physicians. Those doctors reported that 26 percent of overall healthcare costs can be attributed to the practice of defensive medicine.
According to just-released data by the Centers for Medicare and Medicaid Services, healthcare in America now costs $2.5 trillion annually.
"Doctors order unnecessary medical care because they are in fear that one mistake could wipe out everything they've ever worked for," said Richard Jackson, chairman and CEO of Jackson Healthcare, an Atlanta-based healthcare management company.
CHT has suggested addressing civil justice reform, or discouraging frivolous lawsuits, through several means including health courts that only consider medical malpractice cases.
Based on Gallup's survey, Jackson Healthcare officials estimate that $650 billion of the $2.5 trillion spent on healthcare annually is spent on unnecessary tests and treatments.
"That kind of money could certainly help pay for the healthcare of many uninsured Americans," Jackson added. "If we eliminate defensive medicine, we can make healthcare more affordable for everyone."
For more information contact Susan L. Meyers at 404-518-2271 at the Center for Health Transformation or Bob Schlotman at 770-643-5697 at Jackson Healthcare.
About the Center for Health Transformation (CHT):
The Center for Health Transformation is a high-impact collaboration of private and public sector leaders committed to creating a 21st Century Intelligent Health System that saves lives and saves money for all Americans. Unlike other alliances, CHT unites stakeholders across the spectrum (providers, employers, vendors, trade associations, disease groups, think tanks) and government leaders at both the state and federal level to drive transformation according to a shared vision and key principles. For more information, please visit http://www.healthtransformation.net.
About Jackson Healthcare:
Founded by the healthcare innovator Richard Jackson, Jackson Healthcare serves more than two million patients in nearly one thousand hospitals each year. The Jackson family of companies provides clinician staffing, anaesthesia management, hospital management and healthcare information technology solutions proven to improve clinical and financial outcomes, as well as increase operational efficiency. Jackson Healthcare has also earned national media coverage for its physician polls and international charitable work. With a 43 percent company annual growth rate in revenue between 2005 and 2008, Jackson was named among the "Fastest Growing Private Companies" by Inc. 5000. In addition, Jackson has been recognized as one of the "Largest and Fastest Growing Staffing Companies," in the country by Staffing Industry Analysts and "One of Atlanta's Best Places to Work" by the Atlanta Business Chronicle. For more information about Jackson and its companies, visit http://www.JacksonHealthcare.com.
###