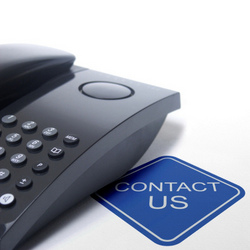 Austin, TX (PRWEB) February 25, 2010
Fax-Fax.com, a new resource for fax information, has recently been launched with information about top email fax brands, such as MyFax, MetroFax and Ring Central, and top fax machines from brands like Brother/IntelliFax and HP. The site also compares the advantages of using email fax services with the advantages of using a traditional fax machine.
Advantages of email fax include a low monthly cost, mobility, convenience, reducing paper consumption and ability to easily convert a paper fax to PDF. Conversely, advantages of traditional fax machines include the fact that it is not dependent on the internet (i.e. uses a phone line) and that your fax number will typically not be subject to change.
Email fax, a bridge technology, was created to connect people who use email with people who still use their fax machines. The number of people using email fax services is rapidly growing, as evidenced by research from Davidson Consulting, a firm that predicts a $440 million market for email fax this year and a rise to $690 million by 2013. However, some businesses have yet to switch completely to email fax, in place of traditional faxing.
Recognizing that some businesses still heavily rely on paper fax machines, Fax-Fax.com offers information on both traditional faxing and virtual fax options. The website also provides links to free fax services on GotFreeFax.com, MyFax.com and FaxZero.com, so that site users and people new to email faxing can test the services before they buy. In addition to the links, Fax-Fax provides a brief guide to converting your fax to PDFs by using a free PDF converter, as well as other useful information for first-time email faxers.
About Fax-Fax.com
Fax-Fax.com was created to help consumers compare email fax services to traditional fax machines. By using Fax-Fax.com visitors can quickly determine whether or not email faxing is right for their situation. If it is, visitors can compare three service providers and sign up for the one that best meets their needs.
For more information on how to send a fax over the internet, please visit http://www.Fax-Fax.com.
# # #