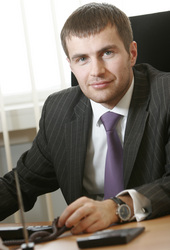 CIO Summit Europe 2010 is prestigious event and allows Modera to meet more of its peers at an amazing venue in within a relaxed environment
Miami, FL (PRWEB) February 23, 2010
Content management software company Modera attends the CIO Summit Europe 2010 http://www.ciosummiteu.com, the event for senior level business and IT executives.
The IT conference held in Bremen, Germany at The Park Hotel from Tuesday, 23rd
to Thursday, 25th February 2010 is renowned as the premier event for global CIOs to meet and discuss wide ranging developments with peers. Also known as the CIOEU Summit 2010, the event is a must attend calendar date for senior business and information technology professionals.
The CIO Summit selects the respected CIO executives throughout Europe through its advisory board GDS; with its exclusive partners IDC it invites attendees for the top global organisations.
Siim Vips, CEO at Modera comments, "CIO Summit Europe 2010 is prestigious event and allows Modera to meet more of its peers at an amazing venue in within a relaxed environment. At the Bermen summit we are able debate the impact that IT and the current financial climate is having upon our industry. We can discuss the influences that have been experienced across all areas of business sharing our expertise on what it has meant for various sectors.
With a great number of meetings, panels, roundtables and one-to-one workshops, Modera is able to continue sharing the knowledge it is developing in the information management industry."
Modera will be delivering a whitepaper for CIO Summit 2010 for attendees and peers to download entitled "Managing information in the digital multiverse", available at the Modera website after the event.
The Modera team headed out to the conference a day before the event, with interested parties being able follow the software specialist on Twitter http://twitter.com/Modera or @Modera leading up to, during and post event for the latest developments, including the availability of the whitepaper.
----Notes to editors----
The media spokesperson for Modera is Siim Vips, CEO.
Photographs are available of the Modera team.
Follow CIO Summit Europe 2010 @ciosummiteu and Modera's Twitter feed @Modera. Siim Vips is may be located in LinkedIn at http://www.linkedin.com/in/siimvips.
About Modera
http://www.modera.com
Modera is a global software company specialising in content management development that constantly challenges the technology and clients environments to deliver superior solutions that meet expectations. Modera operates in over 20 countries including the UK, Spain, Hong Kong and the USA, with headquarters in Estonia.
Backed by 24-hour support and a vast partner network, Modera takes the hassle out of content management with its cost-effective webmaster, intranet and extranet product line. Whether taken separately or together as a complete interconnected product, these tools are fast, secure, simple-to-use modular in design making them highly flexible and are competitively priced.
Simple to install and maintain, Modera's scalable service caters for SMEs through to large organisations that require products to service bespoke individual needs. Its clients include established and well-known brands such as Bank of Happiness, Nissan, Citizen Watches, Group 4 Securicor (GS4), Hong Kong Express Airline, Jamiroquai.com, Bose and The Mama Group Plc.
----Contact----
Elemental Communications
Tim Gibbon, Director
Mobile: +44 (0) 7930 375 663
Telephone: +44 (0) 843 208 4592
Twitter: http://twitter.com/elementalcomms
###