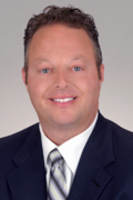 Dallas, TX (Vocus) March 1, 2010
The Business Software Alliance and the Software & Information Industry Association, trade organizations of software publishers, including Microsoft, Adobe, Autodesk, Apple, IBM, Oracle, Novell, and Symantec, pursue small and medium businesses demanding audit details of computer systems under the threat of litigation. BSA and SIIA members give them power of attorney to represent them in software audit matters and they retain all revenue received from settlements extracted primarily from small to medium sized companies.
Robert J. Scott, whose law firm, Scott & Scott, LLP has represented over 135 clients in software audit defense cases, says: "The $1 Million Reward Programs advertised by the Business Software Alliance (BSA) and the Software & Information Industry Association (SIIA) appear to be very effective. The SIIA reports that they had the highest payout to informants in 2009 since they started the program in 2003. The BSA admits they receive an average of 2500 reports annually, the majority of which come from current or former employees."
Scott recommends that businesses adopt the Boy Scott motto: Be prepared. Companies should adopt a corporate policy on software compliance, have tighter restrictions on desktop users, and institute best practices for documenting software purchases.
1. Strive to be in an audit-ready mode. At least annually, audit what software is running in your environment. Generally, it is best to use an automated software and license reconciliation tool designed expressly for this purpose.
2. Keep all receipts from software purchases indefinitely, and purchase only from authorized dealers.
3. Understand that software license compliance is a legal not just an IT issue. If you receive a letter from the associations or one of their member software companies, seek experienced legal counsel.
4. Avoid use of vendor-provided free SAM tools.
Scott says: "For years, I have questioned whether the BSA and SIIA was actually encouraging software piracy by giving disgruntled employees cash rewards with the belief that they could become millionaires. Clients have regularly told me they felt strongly that the person making the report was their employee in charge of software compliance. I understand the publisher's need to protect their intellectual property. I do not support their methods of doing so by paying a reward to a person who may have loaded pirated software intentionally."
For additional suggestions, visit Software Licensing
Surviving Software Audits
About Scott & Scott, LLP (http://www.scottandscottllp.com and http://www.bsadefense.com) is a leading law and technology services firm representing businesses in matters involving software licensing. Scott & Scott's legal and technology professionals provide software audit defense and software compliance solutions, all protected by attorney-client and work-product privileges.
###