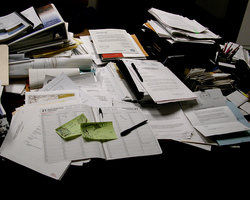 "You've got everything in the palm of your hand," says consumer reporter Alan Mendelson. "You don't have to worry about your computer crashing, someone else's computer crashing or the internet going down because everything is secured on The SAFE."
Los Angeles, CA (PRWEB) March 3, 2010
For time-strapped Sandwich Generation and other Baby Boomers saddled with the dual challenge of taking care of their parents and their own families, cramming more and more of life's valuable paperwork into cramped boxes or metal filing cabinets turns the best of organizing intentions into a jumbled mess. And should tragedy fall, most families in this scenario would be emotionally and physically ill-prepared to rummage through folders or search computer files for crucial information.
MSNBC cited Pew Research Center report that over 1 in 8 Boomers are still caring for their parents, but also for their own children, and usually with no end in sight. And with three sets of invaluable information to safeguard, a box full of unorganized paperwork in the closet no longer seems adequate.
Life Link International's The SAFE, a highly secure, first-tier 2.0 USB pocket drive provides a vital sense of relief by giving its users a way to protect their family's legacy easily and efficiently, but most importantly, before tragedy falls.
Should a loved one become incapacitated, The SAFE's pages are categorized based on function (i.e. medical records), so users can avoid having to frantically sort through cluttered boxes of records when their time and energy are focused on overcoming drastic life-altering challenges.
Unlike other ID storage products on the market, The SAFE features 40+ pre-loaded templates organized into a variety of categories linked by similar sets of data so information can be transferred quickly and easily, eliminating the time-consuming drudgery of sorting through life's hoard of materials. Also differentiating The SAFE from other products is that nothing is saved online or on a server. There is no special software required, annual fees to pay nor memberships to join. Everything remains on The SAFE, with only the owner retaining access to their family's vital information.
Additional sections include personal/ family information; financial records and other essential information. There are also designated areas where users can upload whole documents (i.e.: Wills, birth/ death certificates, diplomas), photographs and additional electronic files they wish to store. Every form can be modified to the users' own preferences, and every file is automatically alphabetized or placed in numerical order.
The SAFE is also protected by a leather-bound exterior, so users' valuable data will still be guarded should it come under physical duress.
"You've got everything in the palm of your hand," says consumer reporter Alan Mendelson. "You don't have to worry about your computer crashing, someone else's computer crashing or the internet going down because everything is secured on The SAFE."
Users plug The SAFE into their computer's USB port and begin entering their family's information onto preformatted forms ranging from legal documents and tax records to insurance numbers and more. Weighing less than an ounce, The SAFE is designed to be easily stored or carried, making it the lightest, most secure portable file cabinet ever.
For more information about The SAFE, please call Suzi Bruno at (323) 962-9207, or by visiting the web site at http://www.lifelinksafe.com.
About The SAFE:
Upon using The SAFE for the first time, users must create a 12-character password. Only those who know the password may use it, and additional anti-intrusion safeguards include The SAFE automatically shutting down if a password is entered incorrectly three times. The files have 128-bit encryption, and Life Link International does not maintain any customer information.
###