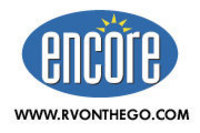 The more spring training grows, the more our business grows and this coming season is no exception
Cave Creek, AZ (Vocus) March 4, 2010
The popularity of Cactus League Spring Training baseball in Arizona is growing regardless whether the economy is going up or going down. Arizona RV Resorts report March advance bookings coming in higher for 2010 than any year in the past.
Baseball fans flock to Cactus League Spring Training to see teams like the San Diego Padres, Seattle Mariners, LA Dodgers, Chicago White Sox, Milwaukee Brewers, Cleveland Indians, Cincinnati Reds, Texas Rangers and Kansas City Royals test their skills. Cactus League runs from February 24 through April 1, 2010.
Visitors can choose from up to nine different games on any given Spring Training day and still remain within easy driving distance from their RV Resort.
Paradise RV Resort in Sun City hosts Recreational Vehicle guests from around the country who come to watch Cactus League Baseball. Every year the audience increases and with it the RV resort increases its entertainment packages to keep up with growing visitor demand.
"The more spring training grows, the more our business grows and this coming season is no exception," said David Hawley, General Manager of Paradise RV Resort.
"RV resorts are a great value for baseball fans coming to Arizona," Hawley said. Daily RV rates average $45 compared to over $150 or more for hotel rooms.
Plus, Arizona RV resorts have more to offer than just baseball to attract winter visitors. Many major RV resorts engage nationally recognized musical performers to keep the visitors entertained.
Paradise RV will host The Three Tenors on Monday, March 1 and Skiles & Henderson will perform Monday, March 15. February leads off with Tommy Leadbeater and Hiram Kasten who performs on many television sitcoms. Individual ticket prices average $12.
"You don't have to own an RV," Hawley said. RV Resorts offer rental cottages and other facilities at affordable prices. Voyager RV Resort, located in Tucson, offers hotel rooms on its property in addition to renting RV sites. "The wide variety of accommodations RV Resorts offer is not well known in the travel industry." he said. "For retired seniors, Equity LifeStyle Properties offers a host of housing options, activities and entertainment at affordable prices."
Voyager offers 25 different craft and recreation clubs and organizations to keep visitors busy when they are not at one of the ball games. Pools and exercise facilities are also available at no additional cost.
"Every year there are more baseball teams being added to the Cactus League. So every year we have more visitors we need to entertain. By adding topnotch musical entertainment we keep them busy and happy. Then they tell their friends and that means more winter revenue for everyone in the travel industry," said Sandy West, Director of Arizona Activities for Equity LifeStyle Properties.
Cactus League tickets are available here.
Paradise RV Resort is owned and operated by Equity LifeStyle Properties, Chicago, Illinois. ELS operates over 167 RV Resort communities nationwide. Contact ELS at
http://www.equitylifestyle.com or http://www.rvonthego.com.
# # #