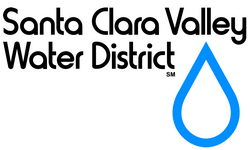 During the last three years of drought, our groundwater reserves have helped the water district meet demand for the 1.8 million residents we serve
San Jose, CA (Vocus) March 9, 2010
Groundwater, stored in the aquifer, is the most critical local asset for ensuring water supplies now and in the future. About half of the water used in Santa Clara County each year is pumped from local groundwater basins. We depend on local rainfall captured in local reservoirs and percolation ponds, as well as imported water from the Sierra Snowpack to replenish these aquifers.
As part of National Ground Water Awareness Week, March 7-13, the Santa Clara Valley Water District is encouraging residents to take time to learn how our ample supply of groundwater helps maintain the quality of life and economy of this valley.
"During the last three years of drought, our groundwater reserves have helped the water district meet demand for the 1.8 million residents we serve," said water district board chair, Richard Santos. "Much of the rainfall we've received this year will be stored underground and we'll tap into it during the dry months. Protecting this resource has always been a top priority for the water district."
How does groundwater benefit Santa Clara County?

Groundwater is not only an essential part of our local water supply; it is also considered our best protection against droughts.
Local groundwater basins can store more than three times the amount of water that can be stored in all 10 of our local surface water reservoirs combined.
How does the water district staff protect the groundwater quality?

The water district permits and inspects wells because improperly constructed or destroyed wells can allow contamination to move downward through them, damaging our drinking water aquifers.
Water district staff samples wells throughout the county for contaminants and works with local water retailers, land use agencies and regulatory agencies such as the Regional Water Quality Control Boards to ensure a safe and healthy supply of groundwater.
Because there is no local, regional or state agency responsible for maintaining and testing the county's 5,000 private water supply wells, it's up to owners to watch over their water systems. The district has expert staff who can answer questions for well owners.
Although local groundwater is traditionally of high quality, it faces numerous threats, including industrial spills, leaking underground storage tanks, improperly maintained septic systems, and urban runoff. Preventing groundwater contamination is critical to ensure we can continue to rely on this precious resource now and in the future.
Ground Water Awareness Week serves as an annual reminder for private well owners to test their water systems. Preventative maintenance usually is less costly than emergency maintenance and good well maintenance—like good car maintenance—can prolong the life of a well. The water district recommends that well owners test their water annually or more frequently if there is a change in taste, odor, or appearance.
For more information about groundwater protection and proper well maintenance, the district offers "A Guide for the Private Well Owner." To download this guide or to find a state-certified water-quality laboratory near you, visit http://www.valleywater.org.
How can you learn more about groundwater? Talk to the experts.
The water district is hosting two informational open houses where residents can learn more about the groundwater basin, what the water district does to manage and protect it, and information about the district's annual groundwater production charge setting process:

March 11, 3 to 8:30 p.m., Morgan Hill Community and Cultural Center, 17000 Monterey Road, El Toro Room
March 15, 3 to 8:30 p.m., Cupertino Community Hall, 10350 Torre Avenue, Cupertino (next to the Cupertino Library)
The Santa Clara Valley Water District manages wholesale drinking water resources and provides stewardship for the county's five watersheds, including 10 reservoirs, more than 800 miles of streams and groundwater basins. The water district also provides flood protection throughout Santa Clara County.
Contact:
Susan Siravo
Office: (408) 265-2607, ext. 2290
Mobile: (408) 398-0754
ssiravo(at)valleywater(dot)org
###