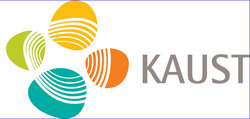 Thuwal, Kingdom of Saudi Arabia (PRWEB) March 9, 2010
Professor Jean M. J. Fréchet, a pioneering chemist who has achieved great success in academia and entrepreneurial activity, has been chosen as vice president for research at King Abdullah University of Science and Technology (KAUST) in Saudi Arabia.
Fréchet will play a leadership role in developing strategies and managing resources to support interdisciplinary, collaborative research bridging science and engineering. In this role, he will be tasked to facilitate scientific achievements and technological innovations for KAUST to realize its vision of becoming a globally-renowned research university with an entrepreneurial culture. He will assume his new position in June.
"Jean Fréchet is a dedicated educator, outstanding researcher, and great entrepreneur whose multi-dimensional profile will broaden and deepen the critical links among KAUST's activities in research, graduate education, and economic and technology development," KAUST President Choon Fong Shih said. "Fréchet is multi-talented and will add tremendous value to KAUST's efforts in scientific advancement and technological innovation."
Fréchet, the Henry Rapoport Chair of Organic Chemistry and Professor of Chemical Engineering, leads the largest individual research group at University of California, Berkeley. He has authored 800 scientific papers, helped start nine companies, and holds more than 70 US patents. His multidisciplinary laboratories focus on functional polymers, from fundamental studies to applications, and are at the intersection of several fields including organic, polymer, biological, and materials chemistry.
"With its pioneering matrix structure of academic divisions and interdisciplinary research centers, unsurpassed facilities, and dedicated people, KAUST is the most exciting project I have seen in my academic career," Fréchet said.
At KAUST, Professor Fréchet will oversee its current nine interdisciplinary research centers, with responsibility for ensuring they meet the highest scientific standards as they conduct collaborative research in areas such as plant stress genomics, renewable energy, and water desalination. He will play a key role in fostering an enabling environment for interdisciplinary education and research that leverages the theme-focused projects in the research centers and the deep capabilities in the academic divisions' core disciplines of science and engineering. Leading efforts to realize the potential synergies from KAUST's matrix structure, Fréchet will help develop strategies to place KAUST at the forefront of innovation and enterprise.
"Jean Frechet is a brilliant professor who has managed to conduct groundbreaking research while also inspiring and challenging students, making him one of the most popular and effective members of our faculty," said Dr. Graham Fleming, Vice Chancellor for Research and Professor of Chemistry at the University of California, Berkeley. "Jean truly understands the nature of innovation in science and technology and KAUST is sure to benefit from his multifaceted experiences during this formative phase in its development."
From his early work in solid-phase synthesis at University of Ottawa to his most recent studies in polymers for therapeutics at Berkeley, Fréchet's work in the field of functional polymers has been noteworthy for its innovative nature and great breadth, spanning fundamental studies, the search for properties, and the exploration of applications.
"Fréchet is an outstanding scientist who will bring a broad knowledge of science and technology to KAUST," said Dr. Robert Grubbs of Caltech, the 2005 Nobel laureate in chemistry. "In his own research he has established the leading laboratory in the design and application of new materials, especially dendrimers and other highly structured molecules. In addition to his contributions to fundamental chemistry, he played a major role in the development of the photolithography strategy that is used to make high resolution computer chips, new separation technologies and new methods for the conversion of light into electrical energy. With this array of talents and experiences, I can think of no one better to set the direction of science and technology at KAUST."
Professor Jean-Marie Pierre Lehn, a Nobel-prize winning chemist at University of Strasbourg in France, praised the appointment. "Jean Fréchet has made a number of major contributions to our understanding of chemistry and chemical engineering," He added, "Frechet is one of the most highly cited scientists in the area of materials chemistry with a breadth of activities that few in the field can match. The combination of science, engineering, leadership, and business savvy he will bring to KAUST will be invaluable in the formative years and for the research programs of this new Institution."
Among his many accomplishments is the development of chemical amplification, which enabled the production of modern photoresists and integrated circuits that contributed to the development of modern computers and other electronics. His most recent work has focused on using polymers for therapeutic uses including targeted drug, vaccine, and DNA delivery.
Fréchet is the corporate founder of Ardelyx and Aquanano. He has served as a scientific or corporate advisor to some of the world's largest and most innovative companies, including Unilever, Merck, Novomer, IBM Corporation, Exxon-Mobil, Xerox, Eastman Kodak, Bayer, BASF, DuPont, Amoco, and Novartis.
"Jean Fréchet will bring a unique perspective to KAUST that bridges its academic, research, and economic development programs," said William Rosenzweig, co-founder and managing director of Physic Ventures, a venture capital firm that Fréchet has worked with in California. "He has built a solid record of achievement in the business world through a keen understanding of the commercial applications of his groundbreaking work in chemistry and chemical engineering. This innovative and entrepreneurial mindset will serve KAUST well as it pursues its economic mandate in the coming years."
While at Berkeley, Fréchet also worked at Lawrence Berkeley National Laboratory as a principal investigator in the Materials Science Division and the Scientific Director of the Organic and Macromolecular Facility for the Molecular Foundry.
Since 2004, Frechet has served as associate editor of the Journal of the American Chemical Society. He has received numerous scientific awards and is a major recipient of competitive grant funding from the U.S. National Institutes of Health.
About KAUST
King Abdullah University of Science and Technology (KAUST) is an international, graduate research university dedicated to inspiring a new age of scientific achievement and technological innovation in the Kingdom of Saudi Arabia, across the region and around the globe. As an independent, merit-based institution, KAUST enables top researchers from around the globe and across all cultures to work together to address scientific and technological challenges. The KAUST global research and education network supports diverse talents both on its campus and at other top universities and research institutions through collaborative research agreements, grants, and student scholarship programs. The core campus, located on more than 36 million square meters on the Red Sea at Thuwal, opened in September 2009. For more information about KAUST, visit http://www.kaust.edu.sa.
###