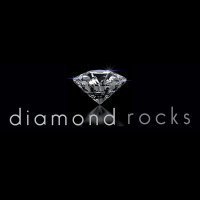 "When I handed her the engagement ring, I thought her eyes were going to pop out of her head," Lionel James, a recent Diamond Rocks customer said "Then when I told her I'd designed it, I think she was pretty impressed.
London, UK (PRWeb UK) March 16, 2010
Diamond Rocks is offering a significantly new, unique experience to every customer: a Design Your Own Ring program that can make proposing an event that creates a beautiful, personalized moment in time.
For years choosing diamond engagement rings has meant sifting through the inventories of every department store and jewellery store for miles. It's rare to find exactly what you need, and while almost any good jeweler can make a small change here or there, it's difficult to find exactly the perfect model at athe right price. Diamond Rocks, located in Hatton Garden, has just developed an innovative strategy to address this growing need.
"I've had the opportunity to speak with many people who just can't find what they want, even in London, so we created this program so that any individual about to propose could offer his soon-to-be fiancée the perfect choice. Because so much of our business is online these days, we added it to our site as well to give anyone in the country instant access to the ideal engagement ring," said Vineet Khandelwal, Partner.
Ease of Use Helps Simplify Time Involved
The ability to design your own ring may be enough for many, but the chance to do it in a few simple mouse clicks is ideal for most in today's technology-rich society. Site visitors not only have the chance to look at engagement rings directly within the desired price range, but also to select from stones in a variety of shapes and grades as well as the opportunity to choose the right setting and metal. Diamond Rocks shows the final product in 3D so buyers get a great view before they purchase. A click here and a click there adds up to a level of personalization that was previously unheard of in this market.
"Technology is an important part of what we do these days, but if you can't find what you want in this interface," said Vineet Khandelwal "we handle special orders in our Hatton Garden offices as well to accommodate anyone who wants to use this special program."
Addressing Security Concerns
Despite the fact that statistics indicate more people are shopping online than ever before, many are still hesitant about shopping for a purchase like this one through a website interface. Using the best in SSL technology, Diamond Rocks accepts international credit cards of all types as well as SagePay to help eliminate online fraud. Once a shipment is ready, it's fully insured by the company so that it arrives at a customers door safely. For customers local to London or those who would prefer a face-to-face with someone from Diamond Rocks there is also the option to collect your order in person from their Hatton Garden office.
"Shopping safety is a huge concern among all e-retailers, so we invested quite a bit of time and money into our interface to prevent any problems on that end. We also looked at shipping safety carefully before we ever created the program," said Vineet Khandelwal.
Diamond Rocks took things one step further to ensure customer satisfaction. They build in a 30-day guarantee for all of the diamond rings involved in the program. Rings can be resized free of charge, and if the customer doesn't love the style chosen, the customer can return it and replace it with another piece of jewellery of equal value.
It's this level of commitment to their customers that has made Diamond Rocks an industry leader since 1985.
"When I handed her the engagement ring, I thought her eyes were going to pop out of her head," Lionel James, a recent Diamond Rocks customer said in an online forum. "Then when I told her I'd designed it, I think she was pretty impressed. Maybe I've found a new career or something. If nothing else, I've found a good way to impress my future-wife."
Diamond Rocks stocks a large range of diamond rings, engagement rings and also eternity rings and diamond earrings.
To learn more about this distinctive opportunity, visit http://www.diamondrocks.co.uk.
A proud member of the British Jewellers Association, Diamond Rocks is an established jeweler located in Hatton Garden – London's renowned jewellery district. The company stocks more than 1,500 pieces including the Amanda Wakely collection. Backed by an international consortium founded in 1985, Diamond Rocks has offices throughout the world.
###