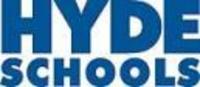 Bath, ME (Vocus) March 12, 2010
NBC-Connecticut anchor Brad Drazen wanted to find out more about Hyde School after interviewing Laura and Malcolm Gauld about parenting. So…he came to Hyde-Woodstock, he saw and listened, and now he tells the story in the segment, "A School to Shape Character as Well as Mind."
Want to learn more about Hyde Schools? Check out their summer program opportunities.
About Hyde Schools
Hyde School was founded 44 years ago on the premise that attitude, effort, and the development of character are keys to helping students reach their fullest potential. Between 96 and 98 percent of Hyde graduates attend four-year colleges.
Hyde believes that living a sustained life and pursuing your fullest potential requires exploring the unknown, taking some learning risks, and stopping to reflect on what you learned about yourself along the way.
Since the founding of its first school in 1966 in Bath, Maine, Hyde School has grown to include its boarding campus in Woodstock, Connecticut, and public schools in Washington DC and Bronx, New York.
About Laura and Malcolm Gauld
Malcolm and Laura Gauld are the heads of the Hyde Schools, the group of character-building boarding and charter schools, whose pioneering philosophy has been profiled on 60 Minutes, 20/20, Today, PBS and NPR. Together they are the co-authors of the book The Biggest Job We'll Ever Have (Scribner), as well as the founders of parenting seminars that emerged from it. To learn more about Laura Gauld, log on to http://www.hyde.edu and greatparenting101.com.
###