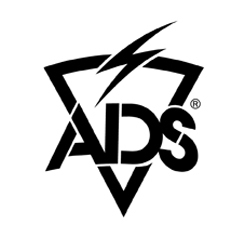 For over a decade, ADS has consistently provided our men and women in uniform the best operational equipment and customer service in the industry
Wallingford, CT (Vocus) March 17, 2010
ADS, Inc. announces the official launch of ADSInc.com as their new website address. The company changed their address from ADSTactical.com to ADSInc.com in an effort to better represent their full capabilities in the operational equipment and logistics solutions marketplace.
This change is a step toward creating a brand reflective of the company's range of products and services. Tactical equipment has been their prominent field, but many more services and products fall within their scope. This includes advanced logistics solutions, kitting and assembly, and multiple contractual vehicles. While military, Department of Defense (DOD), and Federal agencies are some of their more prominent customers, ADS also serves fire and emergency services, state and local law enforcement, medical, and MRO customers with operational equipment and logistics solutions.
"For over a decade, ADS has consistently provided our men and women in uniform the best operational equipment and customer service in the industry," said ADS, Inc.'s CEO Luke Hillier. "This transition represents an important piece of our continued dedication and commitment to serving our military, federal, and security customers around the world on a much broader scale."
ADS, Inc. specializes in a wide range of operational equipment and supply chain management solutions. A example that demonstrates the nexus of ADS' capabilities is that of the U.S. Army's GEN III ECWCS extended climate warfighter clothing system. ADS' role in the GEN III ECWCS program is that of lead integrator, overseeing the entire supply chain, leading a team of over 10 U.S. technical garment manufactures and textile companies, and assuring product performance of each of the 12 garments within the seven layers of the clothing system. Developed to enhance warfighters' survivability and performance over a broad climate range, from warm, dry, or wet weather at 60 degrees Fahrenheit or higher, to extreme cold weather in excess of minus 40 degrees, GEN III ECWCS is a vital component for our military's success at home and abroad.
Equipment from over 2,500 manufacturers is stored, kitted, and assembled in one of ADS' three warehouses, comprising over 125,000 square feet of space, making ADS a single source for all of their customers' needs. ADS provides kitting and assembly services for thousands of orders, some as small as a medical kit and others as large as equipment for an entire overseas expeditionary program, or the GEN III ECWCS program. Their advanced logistics solutions provide increased efficiency and expedited product delivery in all of these scenarios.
Currently, ADS, Inc. employs over 300 professionals with a combined 1,000-plus years of military service managing this extensive selection of operational equipment and logistics solutions. As a second-generation family-owned business, ADS, Inc. was created in 1979 in Virginia Beach. The company originally operated as the government sales division of a local diving center and expanded over time. In 2000, ADS, Inc. won the Prime Vendor Contract for Marine Lifesaving, Diving, and Search and Rescue through the Defense Supply Center Philadelphia. Five years later, they achieved Worldwide Special Operational Equipment Prime Vendor status and were named by the Defense Logistics Agency the DLA Business Alliance Innovative Small Business Performers of The Year. Additionally, they were awarded a $5.7 billion contract by the Defense Supply Center Philadelphia as a major vendor for the Special Operational Equipment Tailored Logistics Support Program in 2009.
###