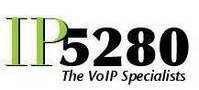 Englewood, CO and Mountain View, CA (Vocus) March 22, 2010
IP5280 Communications, specializing in business VoIP and cloud-based communications delivered via state-of-the-art unified Internet Protocol (IP) technologies, and Vidtel, an innovative video conferencing service provider, have partnered to bring Vidtel's Hosted Multi-Point Video Conferencing Service to IP5280's customers, enabling businesses of any size to experience ad hoc, high-quality multi-party video conferencing without hassles.
This solution solves a critical problem for mid-market companies who seek to conduct business-grade multi-point video conferencing. Almost all small-medium enterprises (SMEs) find acquiring and managing video conferencing servers, handling addressing and dealing with firewall issues too resource-consuming. The Vidtel Multi-Point Video Conferencing Service to be offered by IP5280 is a cost-effective, hosted, outsourced solution utilizing the "cloud" (shared Internet infrastructure). IP5280 will integrate the Vidtel video conferencing services within its best-of-breed cloud computing infrastructure, called "CLOVER," or "CLOud OVer Enterprise Resources."
"IP5280 is one of the industry's best in driving hosted voice, evidenced by their distinctive focus on the value of applications to their SME customers. Their proven capabilities in successfully conveying the value of a hosted application makes them an ideal partner for us," said Scott Wharton, CEO of Vidtel.
"Vidtel, an industry innovator and leader in the video communications industry, has developed an offer that exemplifies the type of cloud-based unified communication application we seek to offer. Vidtel Multi-Point Video Conferencing Service will be the first application provided by a strategic partner who is added into the IP5280 CLOVER network, designed specifically to optimize the performance of interactive cloud-based applications," said Jeffrey Pearl, co-founder and managing partner of IP5280.
Vidtel's multi-point video conferencing service integrates IP5280's hosted voice offering with Polycom® VVXTM 1500 business media phones and the Vidtel network. The service enables three or more VVX 1500s to connect via a simple dial-in number for on-demand multi-way video conferencing.
Beginning in Q2 2010, IP5280 will offer Vidtel's Multi-Point Video Conferencing service to its small-medium-sized enterprise customers.
About IP5280 Communications
P5280 Communications is a next-generation global unified IP communications provider specializing in VoIP and converged IP voice, video and data services for business customers. Trusted by thousands of business enterprise users, communication agents, partners and wholesalers of IP managed services throughout the world, IP5280 offers carrier-class communications for businesses large and small, with significant savings over traditional phone company business services.
Selected by ColoradoBiz magazine as one of top 3 Best Companies to Work For in Colorado, and proudly ranked by the magazine as a part of the elite Colorado TOP250 Private Companies in Colorado, IP5280 Communications provides businesses the most advanced IP solutions to meet a variety of IP networking needs. See more at http://www.ip5280.com.
About Vidtel
Vidtel is an innovative video conferencing service provider. Our cloud-based, open, inter-enterprise video conferencing network service provides compatibility between a diverse set of business-grade video endpoints at enterprises worldwide. Vidtel enables even small and medium enterprises to experience the productivity of high-quality video conferencing with partners, suppliers and customers around the world. Vidtel is located in the heart of Silicon Valley in Mountain View, CA and at http://www.vidtel.com.
Media Contacts
For IP5280:
Jeff Rundles
303-952-2565
For Vidtel:
Mariette Wharton
650-353-1125
###