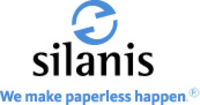 Silanis' beta program will enable business users to experience the ease-of-use and value of e-signatures on the cloud, such as faster processing time, lower costs, and decreased errors, within minutes of signing up
Montreal, QC (PRWEB) March 23, 2010
Silanis Technology, the leader in electronic signature process management, today announced a new beta program for its online e-signature services offering, e-SignLive™ for LotusLive. Business users can now test-drive e-SignDoc™ and e-SignRoom™ for free and with no obligation to commit after the trial period is over. To register for the beta program, please contact customeradvocates(at)silanis(dot)com.
During the trial period, participants in this beta program will be able to electronically sign contracts and other business documents using the two integrated e-SignLive services with IBM's LotusLive social networking & business collaboration environment. Participants will also receive a free one-hour training session on how to use the services with LotusLive in order to fully benefit from the beta program.
"Silanis' beta program will enable business users to experience the ease-of-use and value of e-signatures on the cloud, such as faster processing time, lower costs, and decreased errors, within minutes of signing up," said Robert Al-Jaar, Executive Vice President and CTO of Silanis. "During the free trial period, users can also take full advantage of LotusLive's cloud-based e-mail, web conferencing, instant messaging, file sharing, relationship management, and project tracking capabilities."
The e-SignLive services integrate seamlessly with IBM LotusLive to provide an ideal solution for executing and completing a variety of business documents online such as: legal agreements, procurement contracts, non-disclosure agreements, M&A agreements, employee and customer on-boarding documents, insurance applications, and credit applications.
The e-signature services guide all parties through an electronic document review and signing process ensuring that all required data, signatures, or initials are correctly gathered and applied to the documents. Moreover, the services produce strong Electronic Evidence™ of what took place during the online signing process for legal and audit purposes.
The entire e-signing ceremony takes place within a Web browser so that no plug-ins, additional software or special hardware are needed. This easy "click-to-sign", browser-based process makes it possible for anyone to participate in the electronic signing ceremony, and ensures high user adoption.
The e-SignLive services include e-SignDoc and e-SignRoom. e-SignDoc enables multiple people to e-sign and initial one document at a time, while e-SignRoom was designed to orchestrate the execution of more complex, enterprise e-signing processes involving multiple documents and multiple signers. e-SignRoom also captures additional secure Electronic Evidence of the entire collaborative e-signing process and integrates with IBM FileNet Content Manager.
To register for the beta program, please contact customeradvocates(at)silanis(dot)com.
About Silanis
Silanis Technology Inc. is the leading provider of electronic signature process management solutions. The world's largest insurance and financial services companies, major government agencies, integrators and service providers depend on Silanis to accelerate business transactions and reduce costs while improving compliance with legal and regulatory requirements. The company's electronic signature platform, ApproveIt®, is an enterprise-class e-signature process management solution that transforms paper-based business transactions to all-electronic, Web-based processes for e-commerce and e-government. Visit us on the Web at esignlive.silanis.com
###