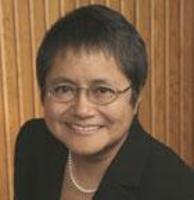 Agilis Solutions has weathered the tough economy and is CorSource Technology's major source of growth. Our domestic and offshore teams continue to build loyal clients and referral opportunities beyond the Northwest.
Beaverton, OR (PRWEB) March 26, 2010
Agilis Solutions, a leading Oregon-based provider of software product development services and outsourcing pioneer to Vietnam, today announced it has expanded operations into the Bay Area. In addition, parent company CorSource Technology Group has promoted Executive Vice President and General Manager Eileen Boerger to president, according to Richard Pierce, CorSource CEO. Boerger assumes responsibility for corporate and business operations including CorSource companies ProDX and Agilis Solutions.
"The Bay Area provides significant opportunity and now is the right time to extend our services to Bay Area companies looking to grow," noted Eileen Boerger, president. "Agilis Solutions has weathered the tough economy and is CorSource Technology's major source of growth. Our domestic and offshore teams continue to build loyal clients and referral opportunities beyond the Northwest."
Boerger succeeds Pierce as president in a planned transition enabling him to focus on strategic issues, long-term planning and business development. Boerger will drive the Bay Area expansion supported by a new regional sales director in San Mateo, as well as dedicated program management and technical architect support operations in southern California.
"Eileen has been instrumental to Agilis Solutions' success over the years and as president will be pivotal in leading the company to future new business and regional growth," said Pierce. "Her engineering knowledge and years of experience give her an ability to relate to clients' needs and help them to define how and why outsourcing services can help their business grow."
Agilis Solutions provides software engineering, maintenance and testing services for companies who build software, primarily Independent Software Vendors serving the high technology, healthcare, financial, distribution, transportation, telecommunications, and manufacturing industries. Its unique blended delivery model combines locally based, highly trained project managers from America with a world-class software development center located in Vietnam. Agilis Solutions provides expert project
management onshore to assure accurate requirements, on-time delivery and seamless communication, along with seasoned software engineers offshore who deliver exceptional quality most cost effectively.
Boerger joined CorSource Technology Group in 2000, responsible for the delivery of outsourced engineering services, now the Agilis Solutions business unit, and served as executive vice president and general manager since 2004. She has extensive experience in the development and maintenance of software systems and applications, and has managed the outsourcing of software development and maintenance projects to several countries including Vietnam, India and New Zealand.
Prior to Agilis Solutions, Boerger was Vice President of Operations at QualityLogic and held management positions at Mentor Graphics Corporation, including Vice President of Intellectual Property Partnerships, Design Flows, and also Corporate Engineering. Prior to Mentor, she was President of Software Technology at Unisys Corporation. She is a member of the Oregon Engineering and Technology Industry Council (ETIC), and served as a member of the Board of Directors of the Software Association of Oregon (SAO) and Women in Technology International (WITI). She was recognized by Open Computing magazine as one of the "Top 100 Women in Computing". Her engineering background, unique outsourcing expertise and software industry experience make her a sought-after resource and speaker worldwide.
Expanding sales operations in California and the Northwest, Agilis Solutions has hired Robin Carlier of San Mateo, as Western Regional Sales Director, with primary emphasis in California, and Elizabeth Schaedler as Sales Executive for the company's growing northwest region, covering Oregon and Washington. Carlier has vast experience in all aspects of sales, sales management, sales training, business development and alliances, working in many diverse industries and companies including Oracle, Xerox, LogicalApps, FedEx and GTE. Schaedler brings 20 years in the technology industry including international and domestic sales and marketing positions at Sun, IBM, SGI, Sequent, NEC America and others. (see related 3-26-10 release, Agilis Adds Sales Execs at http://www.agilissolutions.com).
About Agilis Solutions
Agilis Solutions, headquartered in Beaverton, Ore., designs and delivers software development and maintenance services for companies who build software, utilizing a "blended delivery model" that combines highly seasoned U.S.-based project managers, with software engineers in Hanoi, Vietnam. An independent business unit of CorSource Technology Group, Agilis Solutions is a Microsoft Gold Certified Partner. For more information on Agilis Solutions or CorSource Technology Group, visit agilissolutions.com.
# # #