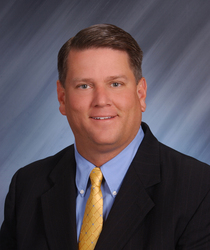 Orlando, Fla. (PRWEB) March 24, 2010
Chris M. Gent, a 23-year public relations veteran, today was named the 2010 Central Florida Public Relations Professional of the Year by the Orlando Area Chapter of the Florida Public Relations Association.
The award is the chapter's highest individual honor and recognizes outstanding achievements and commitment to advancing the public relations profession.
Gent is vice president of corporate communications for Kissimmee Utility Authority, Florida's sixth largest municipally-owned electric utility. He serves as chief media spokesman for KUA and is responsible for internal and external corporate communications, including marketing and advertising, media and public relations, employee communications, special events and corporate philanthropy.
Gent serves as FPRA's statewide vice president of technology, communications and public relations. He also holds the position of vice president of online communications for FPRA's Orlando Area Chapter, a chapter he led as president in 2002-2003.
Gent earned his bachelor's degree in communications from the University of Central Florida and is currently a graduate student at The George Washington University.
Gent will be formally honored with the award at the FPRA Image Awards on April 22 at the Orlando Museum of Art.
About FPRA
The Florida Public Relations Association is the oldest public relations organization in the United States and boasts more than 1,000 professional and student members in 15 professional and 11 student chapters.
About KUA
Founded in 1901, KUA (http://www.kua.com) is Florida's sixth largest community-owned utility providing electric and telecommunication services to 62,000 customers in Osceola County, Fla.
# # #