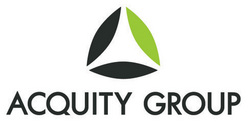 B-to-B agencies in 2009 faced their most challenging year in decades as they struggled through a recession and worked with clients that were cutting budgets and demanding improved ROI on their marketing programs
Chicago, IL (PRWEB) March 29, 2010
Acquity Group, a leading interactive agency focused on digital solutions, announced today that is has been named a "Top Interactive Agency" by BtoB Magazine. The magazine's annual list profiles the best B-to-B agencies in the country.
"B-to-B agencies in 2009 faced their most challenging year in decades as they struggled through a recession and worked with clients that were cutting budgets and demanding improved ROI on their marketing programs," cites BtoB Magazine senior reporter Kate Maddox.
To help gauge success and identify the top B-to-B agencies in the country, BtoB Magazine used a rating system based on growth of existing accounts, quality of offerings, marketing innovation and new client wins.
Despite widespread budget cutbacks for many companies, Acquity Group's award-winning web site strategy, design and technology services were in high-demand by some of the most respected brands in the world. As a testament to its success, Acquity Group helped launch several new B-to-B initiatives in 2009, including those with W.W. Grainger, Adobe, 3M, Arrow Electronics and Motorola. While not focused solely on B-to-B, the majority of Acquity Group clients fall within the sector.
"At the forefront of innovation, Acquity Group's cross-channel solutions help some of the nation's leading companies extend their brands to new markets and digital mediums, strengthening communication with customers, prospects and vendors," said Acquity Group CEO Chris Dalton. "We work with brands that recognize our multi-discipline approach aligns business goals and objectives with compelling customer experiences. It's become hard to ignore a channel that plays such a distinct role in our everyday lives, and we're uniquely positioned to help organizations maximize it."
Beyond earning recognition on BtoB Magazine's Top Agencies list, Acquity Group had a successful 2009 marked with other notable awards, including CEO Chris Dalton being named an Ernst & Young Entrepreneur Of The Year®. The company also won two Davey Awards for web redesign work at Underwriters Laboratories, and was honored as a Top Generation Y Employer.
To download the 2010 Top BtoB Agencies list, visit the web site.
About Acquity Group:
Acquity Group delivers award-winning, tailored solutions to elevate brands and businesses by maximizing the digital channel. Acquity Group's innovative strategy, marketing & design, IT planning, and commerce & content services are the cornerstone of effective digital communication for today's leading brands. Acquity Group is headquartered in Chicago and has offices in Irvine, CA; Los Angeles, CA; Overland Park, KS; Scottsdale, AZ; and Dallas, TX. To define a unique perspective for your business, contact Acquity Group at http://www.acquitygroup.com.
# # #