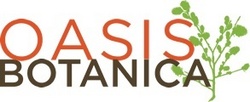 Do you have a tension zone
Mack, CO (Vocus) March 30, 2010
"Do you have a tension zone" in your home or business?" asks Barabara Lucks, co-founder of Oasisbotanica.com It may be the waiting room of the dental office, or it may be a computer station as the bills are paid . It is possible to turn a tension zone into a calm zone with just a few drops of essential oils. In some cases one may find that there is a "dead zone" in an office staff meeting room. It is exciting when creative ideas replace that stale air after a subtle application of mind-engaging essential oils. Oasis Botanica aromatherapy uses the stimulating, relaxing and calming power of plants to get where you want to go. Oasis Botanica, formulates Mindset essential oil Blends for effects such as aromatherapy office stress relief and to accomplish other desired goals.
The right aromas can give people looking for a natural alternative a competitive edge. Smart merchants are taking a trick or two from the old pros in Las Vegas to encourage shoppers to linger in their stores. It has been well known throughout the ages how smell affects our decision to stay in a store, return to that store, and recommend the store to our friends. Oasis Botanica helps you deliver the right blend of essential oil with easy, affordable diffusion methods. Subtlety is key when using custom essential oil blends. As a small business, we love helping other small businesses prosper. Our essential oil and herbal use consultants will assess your specific needs for the scents and delivery methods that are right for your business.
Spring is a great time to clean homes or business with natural essential oils. There is no need to subject family, pets nor customers to the nasty effects of bleach and cleaning chemicals. Check out our Green Housekeeping blends for natural cleaning products. It's a lot more fun and refreshing when the kitchen smells like lemon and cinnamon instead of chemical sprays. You can even get children to help when natural essential oils make spring cleaning safe and fun. Green Housekeeping blends come with full written instructions. Plants make essential oils as their own defense system against bacteria, viruses, fungus and other evils. Put plant intelligence to work in many aspects of your life.
"Friendly Flowers" are all the buzz at the Oasis Botanica demonstration garden in Mack, Colorado. Did you know that since flowers are not meant to be eaten, the laws that control toxic chemicals do not apply?! Not only does that put hidden toxins in your home, but supporting this consumption also contributes to a world-wide industry that damages the health of thousands of workers. Oasis Botanica grows its own organic fresh flowers and herbs. If you are in the neighborhood, come on out to cut a bouquet of our friendly flowers, or find us at a variety of local events and farmers markets. You can find Oasis Botanica flowers, herbs and other products at these and other local western Colorado farmers market events.
###