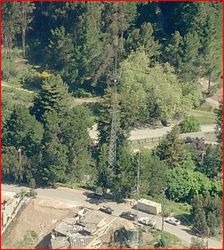 Milwaukie, OR (Vocus) March 31, 2010
Day Wireless Systems has signed four new site management agreements for communications facilities in the northwest. The four facilities are owned by three different owners, and expands Day's footprint in the Bay Area, the Idaho Panhandle and Vancouver, WA. Day's new Diablo site boasts a 180' tower in the hills overlooking Oakland and the Bay Area. Blossom Mountain, Idaho is a carrier-grade facility with a 100' tower owned by a public utility. The two Vancouver, Washington properties are rooftop sites located in the popular areas of Salmon Creek and Hazel Dell.
Day Wireless Systems, a west coast tower company, now operates nearly 170 sites in seven Western states with a footprint of towers in Washington, Oregon, California, Idaho, Nevada, Montana, and Utah. All of the locations are ready for tower lease, and can accommodate a broad range of tenants from microwave to Wi-Fi to cellular. For a map of all Day Wireless tower sites, visit http://www.daywireless.com/towers.htm.
"Site management is a hot topic this year. So many sites are owned by parties who aren't in the communications industry. These parties see the value in a recurring revenue stream but need help attracting and managing tenants. They look to us for help because we have a proven system of marketing and managing sites. Since there are no up-front costs to the owner our management packages are extremely attractive in today's economy," states Bethany Davidson, a Sites and Leasing Specialist for Day Wireless Systems.
Day Wireless Systems is composed of 26 locations throughout the West and has 175 in technical staff and over 300 employees. Day Wireless is a full service communications company with in-house tower services, installation and maintenance, system design, rental, and sales teams. Since 1969, Day Wireless has been providing professional wireless services for demanding commercial, government, and mission critical public safety systems, and is the largest Motorola dealer in combined business in the USA.
For more information about Day Wireless Systems' tower sites or site management please visit our tower services page or call a Sites Specialist at 800-554-0402.
###