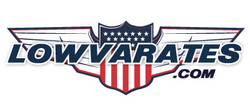 The unique lending environment in which both of these VA lenders find themselves has made it more difficult to facilitate loans for veterans who find themselves overseas
LEHI, Utah (Vocus) April 7, 2010 –
The men and women of the U.S. Armed Forces serving overseas may find more challenges getting approved for VA loan benefits.
With increased credit overlays and tighter requirements, LowVARates is still dedicated to helping and advocating for the service men and women overseas to receive their VA loan benefit.
Freedom Mortgage and Flagship Financial Group are both VA approved LowVARates lenders in good standing with the Department of Veterans Affairs.
Both lenders have weathered the recent economic storm associated with the housing meltdown and the financial crisis which was started in 2007.
Flagship Financial Group LLC is an approved VA lender and LowVARates partner. Flagship Financial focuses much of its efforts on assisting eligible veteran homeowners refinance their current VA home loan to a lower interest rate via the VA streamline refinance.
Freedom Mortgage, a wholesale lender and LowVARates partner, is also dedicated to assisting veteran homeowners with their VA home loan needs.
Owner of LowVARates.com, Eric Kandell, feels getting approved for VA loan overseas could be more difficult for veterans.
"The unique lending environment in which both of these VA lenders find themselves has made it more difficult to facilitate loans for veterans who find themselves overseas," Kandell said.
Flagship Financial has been working rigorously with a Mr. Jeff P. who currently finds himself stationed in Singapore working for the United States government. Mr. Jeff P's loan was approved for a VA refinance by Freedom Mortgage and this loan was originated and processed by Flagship Financial Group. When the loan was ready for a closing to be scheduled, Flagship Financial had Jeff P. and his wife go to the US Embassy in Singapore so they could execute the closing docs and take advantage of the lower interest rates. However, due to increased credit overlays and requirements, Freedom Mortgage is unable to execute his mortgage documents while being stationed overseas.
Kandell feels the problem lies with lenders and investors unwilling to close these loans.
"I feel the Department of Veterans Affairs needs to come down hard on wholesale lenders and investors who will not honor the service that our nation's veterans are rendering while overseas." Kandell said.
Kandell thinks Flagship Financial and Freedom Mortgage may need to petition the investors who are buying and servicing these VA loans in the secondary market.
"There is no reason why an honorable veteran serving his country overseas should not have the ability to refinance his mortgage," Kandell said. "They are sacrificing just as much or more then the veterans stationed in the U.S. and deserve VA loans."
ABOUT LOWVARATES.COM
For the past 20 years LowVARates.com has been dedicated to serving veteran homeowners. We specialize in providing VA loans to qualified veterans for mortgage purchases and refinances. These loans provide lower interest rates and monthly payments than other traditional loans.
VA loans are currently the only program left that allows no-money-down loans providing a secure mortgage option guaranteed by the Federal Government. Our professional staff and loan officers will assist you to lock in low interest rates and take advantage of the unique opportunity provided through VA loans.
CONTACT:
Craig Walton
Director of Public Relations
LowVARates
Office: 801-341-7048
###