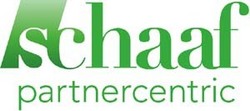 I have been working with Schaaf Consulting since 2007, and I haven't been this impressed since my best friend's boyfriend tried to kiss me at prom.
Sherman Oaks, CA (PRWEB) April 6, 2010
Schaaf Consulting, an affiliate program management firm, today announced it acquired Internet marketing firm PartnerCentric, Inc. The combined entity creates one of the largest outsourced program management (OPM) companies.
The new company, which will be known as Schaaf-PartnerCentric, will be led by Schaaf Consulting CEO, Brook Schaaf, and headquartered in Los Angeles. PartnerCentric Founder and President, Linda Woods, will remain with the new company as a strategic advisor. Financial terms of the deal were not disclosed.
"We are excited to leverage the powerful combination of our two companies for the benefit of our clients, our partners and our industry," Schaaf said. "We will be able to bring best practices of two great companies to the affiliate programs we manage and will continue to deliver innovative, indispensable program management."
The two companies already manage many of the top-performing affiliate programs, including the eBay Partner Network, 21st Century Auto Insurance, Constant Contact, SnagAJob.com, Moosejaw Mountaineering and Quicken Loans.
"I have been working with Schaaf Consulting since 2007, and I haven't been this impressed since my best friend's boyfriend tried to kiss me at prom," said Kate Runyon, Internet Marketing Coordinator at Moosejaw. "Maybe that didn't come out right but you probably get it."
Woods said she agrees that the clients of both companies will be well-served by the experience and expertise to be found within the combined company.
"This is a win-win for our clients and affiliates who are going to gain even more tools and technologies, support and service in order to grow their businesses," Woods said. "We have enjoyed a long and friendly relationship with Schaaf Consulting, and we all saw the great potential that would come from bringing our two teams together."
Relationship building with affiliate partners has always been a key strength of both companies, which will continue to have a dedicated team managing affiliate development for the eBay Partner Network.
"If there's one thing we've learned, it's that there is no one-size-fits-all approach to success when you're talking about building relationships with quality affiliates," said William Martin-Gill, Director of Internet Marketing at eBay. "PartnerCentric's team of affiliate managers has helped us develop our existing and potential publisher base by working closely with publishers to optimize their sites using our Quality Click Pricing model. They have also opened our affiliate channel to non-traditional publishers. We know Brook and Forrest and look forward to what they'll bring to the combined entity."
About Schaaf Consulting
Brook Schaaf and his brother, Forrest, joined forces to create Schaaf Consulting in 2006. Los Angeles-based Schaaf Consulting now employs a team of seven full-time workers and manages programs for a variety of top performing clients including Moosejaw Mountaineering, Intuit Websites and Constant Contact. Schaaf Consulting is the winner of the 2008 Ad:Tech Limelight Award for Best Affiliate Marketing Campaign.
Previously, Brook Schaaf was the Affiliate Program Manager for Zappos.com, Shoes.com and Edmunds.com. Schaaf Consulting is a charter member of the Performance Marketing Association, for which Brook serves on the board of directors. For more information, visit http://www.schaafco.com.
About PartnerCentric, Inc.
Founded in 2004, PartnerCentric was among the first Outsourced Program Management companies. PartnerCentric President and Founder, Linda Woods, started her career in affiliate marketing with Commission Junction in 1999, before becoming well-known as an affiliate marketing consultant and as a pioneer in the OPM space. Woods and her team currently manage affiliate programs for a variety of top merchants including 21st Century Insurance, eBay Partner Network and Quicken Loans. In 2009, PartnerCentric was a finalist for Commission Junction's CJYou Agency of the Year award. The company was headquartered in Santa Barbara, CA., until relocating to Chestertown, MD last fall.
Follow Schaaf-PartnerCentric on Twitter
http://www.twitter.com/schaafpc
Become a fan of Schaaf-PartnerCentric on Facebook
http://www.facebook.com/pages/Schaaf-Consulting/137237471741?v=wall
###