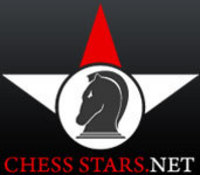 ChessStars.net where you can make money mating!
(PRWEB) April 9, 2010
ChessStars.net offers chess enthusiasts new twists on the game that's been played for hundreds of years. In addition to Classic Chess, variations of the game include Chess960 and an exciting new game: Random Piece Chess.
Classic Chess is exactly as it sounds: chess in its classic form with options to play for fun against friends, or play credit games for cash prizes. New members to the website receive 100 free Credits to get them started.
Chess960 is a variant of chess where the pieces in the back row are rearranged in one of a possible 960 combinations. This exciting chess game ensures a different game every time, and truly forces players to think about moves thoroughly. Players who play Chess960 must rely on pure chess skill; not just their ability to memorize opening strategies. As with Classic Chess, players can play Chess960 just for fun or play credit-based games.
ChessStars.net also offers the unique one of a kind Random Piece Chess game. When playing Random Piece Chess, one is forced to come up with a different unique strategy based on the current game at hand. A random piece is generated for each player once per game, with the player having up to three turns in order to place the piece on the board for use during the game.
Upcoming Tournaments:
ChessStars.net offers a variety of different types of tournaments that can be played. There are 8 person tournaments in all of the different chess variants that run daily, as well as 16 person tournaments that run twice a day; once at 8:00 PM EDT and once at 8:00 PM UTC + 3 (Moscow Time). These tournaments will feature cash prizes for the final four contestants that are entered.
###