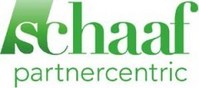 Ft. Lauderdale, FL (PRWEB) April 8, 2010
Following the announcement that Schaaf Consulting, an affiliate program management firm, announced Wednesday that it had acquired Internet marketing firm PartnerCentric, Inc., the CEOs of both companies, Brook Schaaf and Linda Woods, will talk about the new company, Schaaf-PartnerCentric in a special edition of the Affiliate Marketing Insider podcast Thursday April 8th at 3pm Eastern Time.
They will discuss the history of their companies, the decision to join forces, the vision for the new company and what it means for merchants, affiliates and the industry at large.
Linda will remain with the new company as a strategic advisor, but will step away from the radio program she has hosted since 2008. Fill-in host Wade Sisson will serve as the permanent host of "Affiliate Marketing Insider".
She will be leaving the program following a 60-episode run, leaving behind a clutch of highlights. Guests who appeared on the program have been those whom Linda has recognized as the "whales" of the affiliate marketing space. They have included the likes of Pepperjam's CEO Kris Jones, and Super Affiliate James Martell. Other highlights have included a two-part roundtable interview with the Women of Affiliate Marketing thanks to inspiration from a front page article on the April 2009 issue of Feedfront Magazine.
The program has also gone on the road for a number of memorable shows including a live broadcast on location from Affiliate Summit West 2009 where she featured a two-part roundtable with her fellow panelists following their Affiliate Marketing in 2009 session, as well as broadcasts from Commission Junction University and Affiliate Convention 2009 in Los Angeles, CA.
Affiliate Marketing Insider airs every Thursday at 3pm Eastern and Noon Pacific Time on WebmasterRadio.FM. Archived episodes are located inside WebmasterRadio.FM's Affiliate Marketing Channel or on iTunes.
About WebmasterRadio.FM
WebmasterRadio.FM lifts the "veiled curtain" of the Internet, bringing the business community together through an interactive radio network. Its listeners are a global group, comprised of everyone from corporate executives and decision makers to small and mid-sized businesses and individual entrepreneurs. WebmasterRadio.FM's stellar line-up of radio programming includes "CoverStory" with Jiyan Wei of PRWeb, WebmasterRadio.FM's official newswire; "Market Edge" with W2/Racepoint Group Chairman Larry Weber; Fired Up! with Gordon Rudow of Bonfire Communications; "SEM Synergy" with Search Engine Marketing Industry Leader Bruce Clay and more. To tune into WebmasterRadio.FM's live content or check out the show lineup, please visit http://www.WebmasterRadio.FM.
About Schaaf Consulting
Brook Schaaf and his brother, Forrest, joined forces to create Schaaf Consulting in 2006. Los Angeles-based Schaaf Consulting now employs a team of seven full-time workers and manages programs for a variety of top performing clients including Moosejaw Mountaineering, Intuit Websites and Constant Contact. Schaaf Consulting is the winner of the 2008 Ad:Tech Limelight Award for Best Affiliate Marketing Campaign.
Previously, Brook Schaaf was the Affiliate Program Manager for Zappos.com, Shoes.com and Edmunds.com. Schaaf Consulting is a charter member of the Performance Marketing Association, for which Brook serves on the board of directors. For more information, visit http://www.schaafco.com.
About PartnerCentric, Inc.
Founded in 2004, PartnerCentric, Inc. was among the first Outsourced Program Management companies. Previously, Linda Woods, started her career in affiliate marketing with Commission Junction in 1999, and then became known as a consultant to the industry doing business as Affiliate Goddess, where the concept for Outsourced Program Management was first created. President Linda Woods and her team of affiliate program managers currently manage the affiliate programs of such merchants as 21st Century Insurance, eBay Partner Network and Quicken Loans. PartnerCentric was a finalist for the CJYou Award's Agency of the Year category in 2009. The company's headquarters was located in Santa Barbara, CA., until relocating to Chestertown, Maryland last fall.
# # #