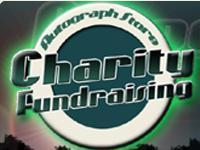 We had a soft launch of our new
New York, NY (PRWEB) April 22, 2010
Autograph Store's Charity Fundraising Division announces its new Fundraise for Schools program; a unique fundraising opportunity available to elementary and high schools. Autograph Store Charity Fundraising Division's non-profit program has proven to be so successful, that a number of schools have asked if they could take advantage of this distinctive fundraising opportunity. Especially in these challenging economic times schools need as many creative fundraising ideas as possible, and Autograph Store Charity Fundraising is ready to work with elementary and high schools on their fundraising events.
Autograph Store Charity Fundraising's years of experience in the non-profit charity fundraising arena translate well to the needs that schools face for fundraising. Many high school and elementary school students are big fans of Miley Cyrus, The Jonas Brothers, Taylor Swift and Harry Potter for example, so now Autograph Store Charity Fundraising offers these celebrity autographed items among others for school fundraisers, so schools can exceed their fundraising goals, with zero risk. Whether your school is planning a gala, auction or other type of event, Autograph Store Charity Fundraising can help you build buzz and motivate your donors to action.
Anthony Nurse, Charity Fundraising Director at Autograph Store's Charity Fundraising Division, is excited that Autograph Store Charity Fundraising has now extended its program to include school fundraising, "More and more schools were contacting us asking if we could help with their upcoming PTO or PTA school auction. For several years now we have helped hundreds of non-profits, but had not had the opportunity to work with many schools. We knew we had to come up with some new and creative ideas to make school fundraisers more exciting. Quite often the supporters who attend school fundraisers have children who attend the schools, so we came up with a new product line just for these types of fundraisers," Mr. Nurse said.
Mr. Nurse emphasized that early results for the Fundraise for Schools Program have been very promising, "We had a soft launch of our new "Fundraise for Schools" campaign this past February and the results have been amazing. One school auctioned off our autographed Taylor Swift guitar for $5000 and needed a second one for their under-bidder so we were able to increase the funding for that school to $10,000 with those two items alone. The potential for school fundraising is limitless as we continue to add an increasing variety of in-demand signed celebrity collectibles such as autographed photos of the Twilight cast, a trip to Disney World and much more," Mr. Nurse stated.
It's easy to get started with Autograph Store's Fundraise for Schools Program. Each school selects autographed celebrity memorabilia for its fundraiser and has it shipped to them post-paid by Autograph Store. Any amount bid on each item over its reserve price is profit for the school. There is no risk to the school. If for some reason an item does not sell the school can return the signed celebrity collectible item post-paid to Autograph Store. Schools are invited to learn more about how Autograph Store Charity Fundraising can help them raise money for their auctions, galas or benefit events. In 2009 Autograph Store Charity Fundraising helped charities raise $1,123,845 for their programs. Autograph Store invites schools to read these charity fundraising testimonials to discover how charities conducted successful fundraisers using Autograph Store Charity Fundraising's autographed celebrity memorabilia. Autograph Store Charity Fundraising welcomes all schools and looks forward to helping them plan their upcoming fundraisers.
About Autograph Store Charity Fundraising:
Autograph Store Charity Fundraising is a charity fundraising company serving at the pleasure of more than 1,200 charities & non-profits worldwide. Autograph Store Charity Fundraising's mission is focused on helping charities and non-profits exceed their fundraising goals at their charity galas, dinners, benefits, golf tournaments and more with zero risk to the organization through a myriad of authentic hand signed entertainment and music collectibles. Autograph Store Charity Fundraising's branded celebrity memorabilia has assisted charities while increasing their fundraising in all 50 states in the US as well in Japan, Canada, United Kingdom and Australia. Website: http://charityfundraising.autographstore.com
For more information on Autograph Store Charity Fundraising's authentic celebrity signed memorabilia items and Once in a Lifetime Experiences, please contact:
Anthony Nurse
Charity Fundraising Director at Autograph Store
Phone: 201-840-8777
Email: Anthony(at)autographstore(dot)com
###