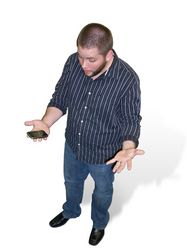 Protect Me™ App - Now available immediately as a FREE download from iTunes!
Olathe, KS (PRWEB) April 30, 2010
Mission Repair, your award-winning repair center for iPhones of all generations, announces the highly anticipated iPhone and iPod Touch Protect Me™ App. Now available immediately as a FREE download from iTunes.
Customers can simply purchase a Protection Plan at missionrepair.com, and then download the FREE Protect Me™ App to register the device. The Protect Me™ App provides unique diagnostic tests and verification of your precious iPhone or iPod Touch then transmits the results to the Mission Repair Service Center. These Protection Plans include accidental glass breakage coverage - for a period of 1 or 2 years. The new program goes above and beyond the iPhone AppleCare extended warranty available from the manufacturer. While this exclusive Protection Plan is not iPhone insurance, it does cover accidental damage against screen breakage and extends the warranty on the device.
CLICK HERE TO VIEW MISSION REPAIR'S APP ON THE ITUNES WEBSITE.
"With the launch of our very own Protect Me™ Protection Plan App, we immediately began receiving positive feedback and downloads from all over the US." said Ryan Arter, President of Mission Repair. "Our program has a 100 percent refund policy for the first 30 days, and we have been approved and fully backed by an established insurance company to give our customers even more peace of mind and confidence in the program."
Mission Repair's iPhone Protection Plan service include full coverage for an iPhone or iPod Touch. Even if your iPhone is hit with a cracked glass digitizer, the program will cover it without any recurring monthly charges or deductibles. Customers that purchase the coverage also have the peace of mind that the skilled team of professionals at Mission Repair will make the necessary repairs onsite and it will not be outsourced to a different company.
"We handle all of the claims in house." Arter said. "Customers appreciate knowing that their claims are handled by the best certified team available in the industry."
For more information on pricing and the coverage included in the Mission Repair iPhone Protection Plan Program, please visit their website at http://www.missionrepair.com.
About Mission Repair
Mission Repair is an award-winning service provider that offers a full-lineup of repair services and upgrades for many portable electronics including iPods, iPhones, Cell Phones, MacBooks, MacBook Pros, PowerBooks and even iBooks. They offer many flat-rate services, repair liquid damaged units and always offer brand new parts in repairs. They also buy used customer units.
Mission Repair is accredited though the Greater Kansas City Better Business Bureau and is a Proud Member of the Olathe, Kansas Chamber of Commerce. Their technicians are Apple Certified Macintosh Technicians.
For more information on Mission Repair, including pricing on their repair services and the brand new maintenance performance guarantee service for iPhones, please visit them online at http://www.missionrepair.com.
Note: iPhone is a trademark and patented product owned by Apple, Inc. The Mission Repair Protection Plan is in no way associated with, or endorsed by, Apple, Inc. or the iPhone trademark or patent. Trademarks are owned by the respective firm.
Media Contact:
Mission Repair
19941 West 162nd Street
Olathe, Kansas 66062
866-638-8402
###