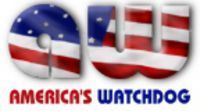 Washington, DC (Vocus) May 2, 2010
The Corporate Whistleblower Center is offering to assist any victim in what now appears to be the worst oil spill in US history. The group is saying, "this oil spill has the potential of destroying commercial fishing, oyster farming, and fishing for the next decade or more in Louisiana and Mississippi. Having gone through Hurricane Katrina as an eyewitness, there is no way we are not going to step up to the plate to assist all effected parties right now." The group says, "affected parties include Gulf Coast shrimpers, oyster farmers, commercial fishermen, fishing guides, and individual property owners whose shoreline properties are now polluted--or soon will be. The bottom line is we are here to help get all effected parties help right now."
For more information please contact the Corporate Whistleblower Center at 866-714-6466, or contact the group via its web site at Http://CorporateWhistleblowerCenter.Com.
# # #