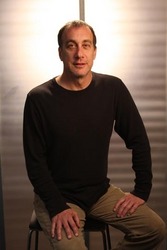 Michael Rosenblatt: "I'm really looking forward to hearing all the new talent out there, in whatever genre. Jamie Drake, winner of our last contest set a high bar and I'm psyched to see her go into the studio".
Santa Monica, CA (PRWEB) May 13, 2010
LP33 Studio Fast Track (http://LP33.tv/studio) is a talent contest where the music and originality truly takes center stage. This competition allows new bands and artists the chance to work for 3 months with legendary A&R Executive Michael Rosenblatt on developing and focusing their music and career, to get them ready for the next stage.
The winner gets a great prize package which includes Music Equipment from Epiphone (http://www.epiphone.com), work with Michael and http://PledgeMusic.com to make a professional Record , then help from the partners in marketing and launching the results. The competition is open to bands and individual artists, in any genre, anywhere in the world. All you need is true talent and a drive for success.
Entering is simple. Bands and artists alike simply need to create a profile on LP33.tv and upload a video or MP3 of their best material. Then email Michael with a link to be entered into the contest. That's all. From there, Michael goes through every submission personally, and chooses the winner of this spectacular prize.
Full details can be found at http://www.LP33.tv/studio.
All submissions must be received by June 20, 2010, with a winner chosen by July 16, 2010.
About LP33:
LP33 is a music entertainment and music discovery business operating across multiple platforms, as well as in a B2C capacity.
The company is uniquely powered by its global A&R Scout Network which researches the best in emerging artists. We broadcast original content across all of LP33's platforms, which includes LP33.tv, LP33 News Blog, mobile devices and Apps, Facebook, IPTV, cable & terrestrial broadcast. Our music recommendations and TV content are supported by our state of the art social network sharing technology.
On the B2B side, LP33 offers its in-house Research, Production House, and technical services to a number of major corporate partners.
###