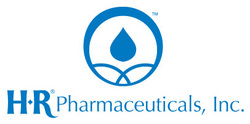 HR® Lubricating Jelly is back!
York, PA (PRWEB) May 17, 2010
HR Pharmaceuticals, Inc. will be hosting a product showcase at the National Teaching Institute & Critical Care Nurses Exposition from May 18-20, 2010. Practitioners and distributors visiting from around the world can visit HR Pharmaceuticals at booth #3643 at the Walter E. Washington Convention Center in Washington DC.
HR Pharmaceuticals, Inc. launch will include HR® Lubricating Jelly, which dates back to 1925 & HR® Clini-Clean an alcohol free, dye free, hypo-allergenic and non-toxic hand sanitizer.
About HR Pharmaceuticals, Inc.
Headquartered in York, PA., the mission of HR Pharmaceuticals, Inc is to bring HR® Lubricating Jelly back to market, which began in April of 2007 after a five-year hiatus. The HR® Brand has been in commerce since 1931; HR® was the original "Vaginal Jelly" successfully being marketed for over 70 years.
After thirty-plus months of historical and distribution research dating back to the early 1920's, In January we received the Preamendment Status for HR® Lubricating Jelly.
HR Pharmaceuticals, Inc. is proud to say that HR® Lubricating Jelly is 100% sourced and manufactured in the United States of America under the scrutiny of the FDA. We use only pharmaceutical grade ingredients followed by a production profile in accordance with the requirements of 21 CFR Part 820, Good Manufacturing Practices – cGMP & Quality Systems Requirements (QRS) for Medical Devices. We are an ISO 13485:2003 compliant company dedicated to meeting the most stringent of quality assurance.
###