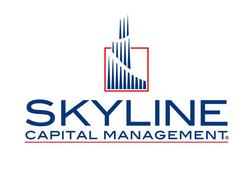 "Investing in the stock market should no longer subject investors to significant risk and market losses," says Dr. Geoffrey VanderPal CFP®.
Austin, TX (PRWEB) May 28, 2010
As the world emerges from the great recession of the past two years, many wonder where to invest their hard earned savings in the low interest rate and highly volatile capital markets. According to Dr. VanderPal, "We are in a very unique economic reality where the Black Swan or rare and highly volatile event occurred with housing and transcended into other areas of the world economy. This requires investors to seek investing programs that allow for safety and protection of principal while participating in market gains, even when markets decline in value."
The confluence of economic events and the need for safety of investor's money provided a framework for a revolutionary and back-tested method of investing nicknamed the "VanderPal Method". Both domestic and international patents are pending for the VanderPal Method. Our unique program allows clients to receive capital gains in upward or downward moving markets while protecting up to one hundred (100%) of the clients principal in FDIC insured bank Certificates of Deposits (CDs) or short-term U.S government bonds. Over time, the gains earned and recognized from market participation are reinvested back into the principal amount maintained in FDIC insured bank CDs or short-term U.S. government bonds, creating a ratchet effect and locking in gains to provide more principal value. This method was developed by Dr. Geoffrey VanderPal DBA, CFP® in his doctoral studies and research.
The VanderPal Method allows for significant principal preservation, liquidity of funds and participation in the gains of more than 1000 stocks and dozens of indices.
For more information our website is http://www.SkylineCapitalManagement.net or contact Dr. Geoffrey VanderPal CFP® at 877-460-1570 ext. 102.
Skyline Capital Management® is a registered trade name for Principal Preservation Asset Management, LLC, a Texas registered investment advisory firm. Skyline Capital Management® specializes in principal preservation money management. Geoffrey VanderPal holds a Doctorate of Business Administration degree and maintains the Certified Financial Planner certification. Dr. VanderPal has over 18 years of professional finance and investment experience.
###