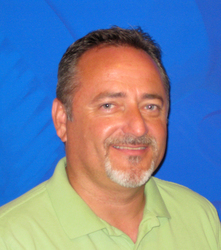 Wayne, NJ (PRWEB) May 29, 2010
Ideavillage Products Corporation, the company behind such As Seen On TV products as Smooth Away, Finishing Touch, HD Vision Ultra, Yoshi Blade and more, announced the appointment of Tim LaSecla as its senior vice president of sales. LaSecla, who joined the company in 2003, assumes the role after serving as national sales manager and more recently as vice president of national sales. Responsible for the company's entire retail product line, LaSecla will be managing an internal sales staff as well as select brokers. Having cultivated one of the largest retail distribution networks in the country, Ideavillage's As Seen On TV products are available nationwide at various food, drug, and mass retail outlets, as well as directly.
Tim LaSecla, a resident of Vernon, NJ, attended Union College and worked in the automotive industry for 20 years prior to joining Ideavillage.
###