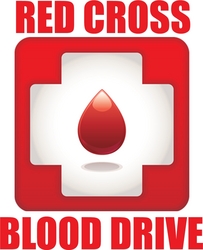 I think that this will be an important opportunity for the Havre de Grace Rotary Club to provide a valuable service while also working with an organization and community that we have not previously interacted with in a serious manner.
Havre De Grace, MD (PRWEB) June 5, 2010
June 19th, known as Juneteenth Day, is the oldest known celebration commemorating the end of slavery in the United States. Although the Emancipation Proclamation was signed in January of 1863 and the Civil War ended in April of 1865, this news was withheld from the slaves in Texas until June 19th of 1865. Since Texas was the last region of the country to be informed that slavery was officially over, June 19th has been identified as a day that all Americans can celebrate the freedom that we now take for granted.
Most people who recognize Juneteenth celebrate it by hosting picnics or family reunions. This year the Omega Psi Phi Fraternity Inc. - Iota Nu Chapter, the Havre de Grace Rotary Club, St. James AME Church, and Mt. Zion Baptist Church have teamed up with the Red Cross and The National Bone Marrow Donor Program to celebrate Juneteenth Freedom Day in a manner that will be beneficial to the entirety of the local community.
The day starts off with an 8:00 AM youth education breakfast at the Chesapeake Grill Restaurant where children ages 7 to 13 will engage in scholarship and public speaking by reciting oral stories about what their families were doing during the period of June 19, 1865. The participating students will have to spend time with grandparents and other family members prior to the event so that they can better understand their personal relationship to the events of that historic day.
At 10:00 AM the activity will move to Mt. Zion Baptist Church of Havre de Grace where the Red Cross and the National Bone Marrow Donor Program will be collaborating with Omega Psi Phi Fraternity Inc. - Iota Nu Chapter and the Havre de Grace Rotary Club for both a blood donation drive and a bone marrow donor screening drive. It is expected that these two opportunities for community altruism will benefit many area citizens in need of either blood transfusion or bone marrow donations.
The blood drive is named after Dr. Charles Drew, who was a member of Omega Psi Phi Fraternity Inc. and pioneered innovative methods of preserving blood and plasma. Each year thousands of Americans require the transfusion of blood or blood products in order to survive major surgery and a plethora of other medical conditions. Community blood drives at schools and churches are essential in that they contribute to about 60% of the nation's blood supply.
Bone marrow donor screening programs benefit a smaller number of patients, but the impact of a bone marrow donation is often the key factor that determines survivability from cancer or leukemia. New treatments for sickle cell anemia indicate that bone marrow transplantation may be a key factor in curing this painful disease. http://www.scinfo.org/bonemarr.htm
It is unfortunate that although new sickle cell anemia treatments will greatly increase the need for bone marrow donors, few African Americans have registered themselves as potential donors. Although there are over 6 million Caucasians in the National Bone Marrow Database there are only about 600,000 African Americans registered in the database. So few African Americans in the database can end in a sad day for the parents of children whose lives may depend on finding an appropriate donor match.
The collaboration of Omegas and Rotarians for the positive benefit of the community may not be frequent, but based on the guiding principles of each organization, it is a natural one. Each organization is guided by four principles that must be a component of any activity.
The initials to the name Omega Psi Phi are derived from the Greek letters for the phrase meaning "friendship is essential to the soul". The four cardinal principles of Omega Psi Phi Fraternity Inc. are:
Manhood
Scholarship
Perseverance
Uplift
The four principles of Rotary International are described as the four points of the four-way test:
Is it the truth?
Is it fair to all concerned?
Will it build goodwill and better friendships?
Will it be beneficial to all concerned?
Both organizations will build friendships and celebrate freedom through community service on Juneteenth Day. This unique union enhances cooperative diversity and can only be positive for this and other communities.
For more information visit the below web link.
http://web.me.com/burthorne/Juneteenth_in_Havre_de_Grace/Juneteenth_in_Havre_de_Grace.html
###