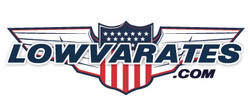 We sincerely apologize for any false or misleading information previously released, regarding the 19th Special Forces Group.
Lehi, UT (Vocus) June 10, 2010
On Tuesday June 8, 2010 LowVARates.com released a press release stating our organization donated funds to the 19th Special Forces Group in support of perceived unit equipment shortages.
The information provided in the press release was false and misleading, and as an organization we retract our statement, in its entirety, in the June 8th press release.
LowVARates.com was approached by an individual Soldier who misrepresented the facts to us. LowVARates.com was provided with false information and therefore released an erroneous statement regarding the equipment status of the 19th Special Forces Group.
"We apologize for the miscommunication. LowVARates.com regrets any negative impact that our actions may have had on the 19th and 20th Special Forces Groups, the Army National Guard, and the US Army Special Operations Command."
"We sincerely apologize for any false or misleading information previously released, regarding the 19th Special Forces Group," said Eric Kandell (Owner of LowVARates.com). "We certainly understand the Special Forces community is well supported and equipped. We sincerely regret if any of our information released, damaged the reputation of the 19th Special Forces Group."
###