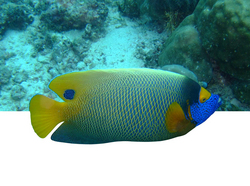 uClip's "1 price per picture" Clipping Path products makes the CFO's decision easy. The high quality combined with speedy delivery makes the Photo department happy.
(PRWEB) June 16, 2010
With the new 72 hour clipping path service, uClip is lowering the price to less than $2 pr. Image. The price is independent of picture complexity*. This is another first move from graphics outsourcing pioneer uClip.
"Our objective is to provide outsourcing that everybody can use and understand. No complex quotations. No mix-ups or delays in quotations and communications due to language barriers" says Kasper Larsen from uClip "With our one price per Clipping Path we are shaping the industry standards. The CFO and CEO are happy because our pricing model is cheap and easy to budget with and the production teams are happy with the speed and high quality"
The new product is already as of today to Professional clients via the uClip flow and FTP system. Web site clients will see the product appear by the 1st July.
To get started go to http://www.uclip.com and register for a free trial account with 1 free clipping path (no credit card needed).
Since uClip launched in 2004 the company kept Clipping Path purchase simple by keeping a single price of $3.89 for each image. While the competition insists on charging different prices dependent on Image complexity – uClip has gained a huge following due to the simple price model, quick service and high quality delivery. More than 900 professional clients and 1500 small and medium size businesses use uClip on a regular basis.
A photo Clipping Path is the art of masking out an object of interest from a picture. The designer draws around the object in a picture to make a "cutting line". The cutting line is the Clipping Path. Once the image has the Clipping path, the object outlined can be edited, moved or placed in any publication or web page without the "noise" from the surroundings.
About uClip Graphics Outsourcing
uClip was founded in 2004 to provide graphics outsourcing services like Clipping Path, Image Masking and other graphics work to Publishers, Media and businesses around the world via secure online ordering and delivery. uClip's solution is integrated into many publishing systems for ease of use. uClip's clients range from some of the largest European publishing houses to product manufactures and web shops around the world. Delivery times range from 1h hour to 72 hours dependent on product selected.
*uClip's "1-price-per-picture" is covered by a fair usage policy.
###