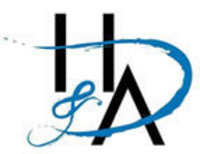 "Is bankruptcy really your last choice? No, bankruptcy may be the best option, for reasons such as discharging debt and stopping nightmares like foreclosure."
Fort Worth, TX (PRWEB) June 28, 2010
Can you really get a second chance financially after losing your job? Can you save your home from foreclosure? What do debt consolidation companies really do? Is bankruptcy better?
To the most difficult questions, you don't always get clear answers. However, a recent blog post for Texas law firm Higgins and Associates makes the point very clear. "How can you avoid losing all your assets, impossible interest rates, and save your home from foreclosure?" It then the puts into motion a clear idea, that debt consolidation companies are rarely your best option.
"Is bankruptcy really your last choice? No, bankruptcy may be the best option, for reasons such as discharging debt and stopping nightmares like foreclosure. Debt consolidation has many more negatives than bankruptcy in most cases."
So what are these negatives?
The post points out that while most debt consolidation companies are honest, few are really out to do more than make money off you. Bankruptcy makes lawyers money, but it has the added advantage of either canceling thousands in debt or reworking your payments. In Chapter 7 bankruptcy, for example, you can do far more with what money and assets you have than any consolidation plan. Most creditors are against bankruptcy, and it's not because they think it's bad; they just want to get money.
There are cases where bankruptcy is a bad option. For example, if you simply want creditor harassment to stop or to get a better rate on your mortgage, you can take simpler steps than filing. However, while you rarely can handle filing bankruptcy by yourself, you can do a debt consolidation plan by yourself and avoid paying anyone.
"Technically, debt consolidation companies hold no cards you can't play yourself. That means you can do what they're doing and avoid the fees if you really want to. They are easier of course, and in some cases it can be helpful."
Are there some big drawbacks to debt consolidation? Yes. For one, there is nothing holding your creditor to the payment plan. If you miss one payment, they can cancel the entire proceeding. That cannot be done in another form of debt repayment, Chapter 13, where creditors have less power over you. Also, these programs give you no lesson on money management. If you have trouble spending money, these programs do not solve the problems.
There are drawbacks to bankruptcy too, as the post highlights. But the advantages are many. Chapter 7 can discharge tens of thousands in credit and medical debt. "Chapter 13, however, has benefits too. A debt consolidation plan may try to save your home from foreclosure, but Chapter 13, if accepted, means a judge appointed by law can file an automatic stay on your home. You can save your home with Chapter 13."
For more information on bankruptcy and Texas law, visit the Higgins and Associates blog.
About Higgins and Associates
Robert A. Higgins & Associates is a full service bankruptcy law firm that can help you navigate the bankruptcy process. If you live in Dallas or Fort Worth area of Texas, and are considering bankruptcy, they can help. You can get started with a free initial consultation at one of their offices in Hurst or Benbrook.
# # #