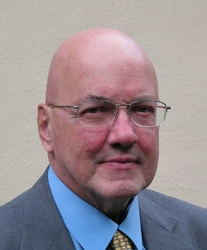 Many smaller shareholders suffer from a lack of access to timely and transparent communications from companies. Companies could be a lot more open than they are.
(PRWEB) June 17, 2010
Online investors have made their voices heard in a 2010 Online Investor survey released today by Stockopedia (http://www.stockopedia.co.uk), the UK's fastest growing financial media community site.
The survey, which queried individual investors online, found that 61% said they did not have enough access to professional research to make investment decisions, with 57% saying the thing that frustrated them most about UK investment websites was their difficulty in accessing this kind of research.
It was also clear from the survey that today's investors rely heavily on online information, with 57% of investors deriving information from online sources, and over 40% of respondents saying they typically used between 4-5 online news and data sources to track their portfolios.
In addition, the importance of social media was undeniable. Nearly 40% of respondents said that social networks/discussion boards were important in making investment decisions, with a further 20% saying they were vital.
"The survey results demonstrate the appetite online investors have for professional level research and analysis," says Edward Croft, Stockopedia's CEO. "Online access to commentary and analysis has not kept pace with the widespread availability of sophisticated internet trading tools such as direct market access, level 2 prices and leveraged products. The worry is that online investors now have the toolbox to run mini hedge funds from their laptops but are still restricted in their access to the instruction manual."
One of Stockopedia's goals is to provide online investors with the kind of stimulating analysis and research that was once only accessible by City institutions. Stockopedia has partnered with content providers such as Edison Investment Research and Equity Development to provide this type of commentary, recognising that information access is key to helping investors make better and more informed decisions.
The survey also uncovered a rising anxiety amongst individual investors at their lack of direct access to company management, with 14% listing this as their biggest frustration. One respondent bemoaned the failure of companies to engage online saying "it would be relatively easy to provide web casts of AGMs, analyst presentations, regular investor updates, project status reports and interviews with management but very few companies do any of the above".
Industry heavyweights share Stockopedia's view that UK companies need to be much more open about information. "Many smaller shareholders suffer from a lack of access to timely and transparent communications from companies." declared Roger Lawson, Director of the RBOS Shareholders Action Group and former Director of the UK Shareholder's Association. "Companies could be a lot more open than they are but there needs to be change in corporate culture for this to happen. I would welcome any actions by Stockopedia to encourage and facilitate more provision of information to individual shareholders."
Croft agrees. "The issue here is that there doesn't seem to be a level playing field in terms of access to information. Company management are taking their time to brief City Analysts who are then writing research reports which are largely inaccessible or unaffordable for individual investors. This seems a bizarre state of affairs and it doesn't encourage a broad shareholder base, which is essential to promote liquidity. There are much more transparent and equitable disclosure requirements in the US which we in the UK should learn from."
Stockopedia estimates that there are currently over a million active online investors in the UK and that figure is growing all the time as many individuals shun traditional investment advisory services in favour of making their own investment decisions. Yet the UK financial community, unlike its US counterpart, has been slow to recognise the needs of these investors.
He concluded, "This survey shows that it's time the financial services sector and listed companies in the UK starting engaging properly with the latent demand from this fast-growing online audience. We hope that the Coalition Government will take a fresh look at addressing the glaring issues of listed company transparency and unequal access to information. A savings and investing culture urgently needs to be restored in Britain and we should listen to the concerns of the online investor community".
For more information, contact:
Joy Frascinella, Stockopedia PR, 07951 479 504
Notes to Editors:
About Stockopedia
Stockopedia (http:///http://www.stockopedia.co.uk) is a London-based online financial media platform, offering tools for investors to discuss, connect and collaborate over their latest investment ideas. The Company acts as a platform for the dissemination of insightful commentary and analysis, particularly in relation to companies and themes which are less well covered by traditional media. Stockopedia currently reaches a fast growing audience of c. 75,000 individual and institutional investors monthly through its various channels. The company works with a range of financial publishers looking to target this audience, ranging from small cap brokers like Hybridan to research houses like Edison and Equity Development.
###