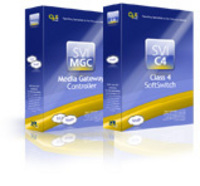 (PRWEB) June 24, 2010
Deploying Squire Technologies SS7 VoIP Gateways and Controllers, to bridge PSTN and VoIP allows you to seamlessly adapt to the increasing market demands for 'VoIP only' Next Generation Networks. With a built in Class 4 Softswitch our Gateways can be upgraded to manage VoIP traffic, up to 10,000 simultaneous calls, simply by using a software license key.
Not only are we prepared for the move to 'VoIP only' but also, if your demand increases for SS7 to VoIP, more media cards can be added to provide scalability from 8 E1s to 1000 E1/T1s.
This future proof scalability provides you the flexibility to grow your VoIP empire well into the future while providing substantial cost savings.

No need to purchase a new Softswitch
No service affecting down time
No re-installation
No re-training - all Squire Technologies products are operated via the same web based GUI interface
No replacement equipment
When building your infrastructure on the world-class equipment of Squire Technologies, with the on-going support our Industry leading technicians provide, you are building for the future, however it transpires.
Speak to an advisor now to discuss your plans for the future.
+44 1305 757314
enquiries(at)squire-technologies(dot)com
http://www.squire-technologies.com
###