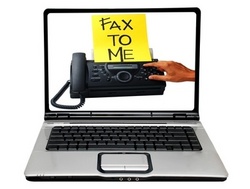 Austin, TX (PRWEB) June 25, 2010
InternetFaxProvider.com, a new website offering information on email faxing by industry, has recently been launched with fax recommendations for the following industries: Real Estate, Law, Healthcare, Insurance, Auto, Apartment, Tax, Job and other industries.
In addition to fax recommendations by industry, the website recommends fax services that work with specific programs and applications, such as Microsoft Word, Microsoft Outlook, Apple iPhone and Mac OS and OSX, as well as recommendations for small business faxing and personal faxing.
The website also provides information on top email fax brands, such as MyFax, MetroFax and RingCentral. Users are encouraged to sign up for a free trial from their recommended email fax service, in order to send an online fax and test whether the service works for them.
About Internet Faxing
Internet fax services help reduce the amount of paper that's wasted through faxing with a traditional fax machine. Using one of these services allows you to send and receive faxes online and manage them through an online interface, where you can save, delete and organize your faxes quickly and easily.
About InternetFaxProvider.com
InternetFaxProvider.com was created to help consumers determine the best Internet fax provider for businesses in their industry. By using InternetFaxProvider.com users can quickly determine whether or not email faxing is right for them. If it is, they can view the service that works best for businesses in their industry and sign up.
For more information on email fax services by industry and how to fax from Word and other applications, please visit http://www.InternetFaxProvider.com.
# # #