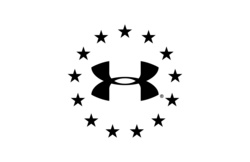 Baltimore, MD (PRWEB) June 30, 2010
Under Armour, (NYSE:UA) the Baltimore-based leader in performance apparel, footwear and accessories today announced the July 2nd launch of UA Freedom™, a brand initiative developed to honor and support US Military and public safety officials. The UA Freedom initiative will include a comprehensive website located at http://www.underarmour.com/freedom as well as offer continuous monetary, product and volunteer support to military troops, police officers, firefighters and paramedics at home and abroad.
The center of UA Freedom will revolve around an interactive website called UA CENTCOM, the military term for central communication. Upon visiting the site, users will have the opportunity to join the effort by purchasing exclusive apparel, gifting a wounded service member with a backpack, volunteer for upcoming events and share stories of personal triumph. The site will also feature the "Faces of Freedom," which will highlight the inspiring stories of our nation's heroes and wounded warriors.
Through the brand's partnership with the Wounded Warrior Project, a non-profit organization that provides programs and services for injured service members, Under Armour will create specially designed Wounded Warrior Project apparel that can be purchased though the UA Freedom website. A portion of these proceeds will be donated to the Wounded Warrior Project and aid in their mission of honoring and empowering wounded warriors. Consumers will also have the opportunity to purchase an Under Armour Wounded Warrior Project Backpack that will be presented directly to an injured service member recovering in an overseas military hospital.
"Under Armour looks forward to the UA Freedom launch as a continuing commitment to the many men and women who continue to risk their lives to keep us safe," said Bryan Offutt, Director, Under Armour Freedom. "We are excited to work with such great partners and continue to provide state-of-the-art product and support to those serving our country."
For over a decade, Under Armour has provided innovative tactical gear to perform in the most demanding situations. The UA Freedom initiative extends that dedication to support the men and women risking their lives to protect our country.
About Under Armour, Inc.
Under Armour® (NYSE: UA) is a leading developer, marketer, and distributor of branded performance apparel, footwear, and accessories. The brand's moisture-wicking synthetic fabrications are engineered in many different designs and styles for wear in nearly every climate to provide a performance alternative to traditional natural fiber products. The Company's products are sold worldwide and worn by athletes at all levels, from youth to professional, on playing fields around the globe. The Under Armour global headquarters is in Baltimore, Maryland, with European headquarters in Amsterdam's Olympic Stadium, and additional offices in Denver, Hong Kong, Toronto, and Guangzhou, China. For further information, please visit the Company's website at http://www.underarmour.com.
About Wounded Warrior Project
The mission of the Wounded Warrior Project is to honor and empower wounded warriors. Its purpose is to raise awareness and to enlist the public's aid for the needs of severely injured service members, to help severely injured men and women aid and assist each other, and to provide unique, direct programs and services to meet their needs. WWP is a national, non-partisan organization headquartered in Jacksonville, FL. To get involved and learn more, visit http://www.woundedwarriorproject.org.
###