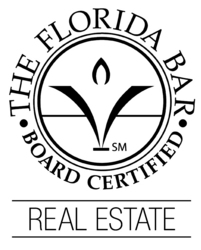 Cash buyers have a definite advantage
Miami Beach, FL (PRWEB) July 14, 2010
Short Sale Real Estate Attorney in Miami, Florida, Christian N. Folland, Esq, offers specialized legal and closing services for domestic and international buyers interested purchasing luxury South Beach waterfront condominiums and homes at deep discounts though short sale or lender-owned REO transactions.
Christian N. Folland, Esq., is the owner of the South Florida law firm, Folland & Associates, LC and the Miami title company, South Pointe Title Company. Folland is a Florida Bar Certified real estate attorney, which is the highest level of expertise recognized by the Florida Bar. Also a real estate broker and owner of Real Estate Miami, Folland is very familiar with the Miami and South Beach real estate markets and keeps an updated list of available pre- and post-foreclosed or otherwise discounted properties.
"We have seen a lot of national and international interest in Miami and Miami Beach properties, particularly luxury South Beach condominiums, from buyers and investment groups in Canada, United Kingdom, Europe, Russia and even India," said Folland, who pointed out that all the negative real estate news headlines spark interest from buyers and investors looking to purchase properties for less than the the actual value. Combined with the currently weak US dollar, buying financially distressed pre-foreclosure properties through short sale negotiation or lender-owned properties adds up to a good investment opportunity for foreign cash buyers.
"Now is the time to buy real estate in Miami Beach," stated Folland, as all the reports show that the prices for Miami Beach real estate will not be going down. Good properties have been proven to sell almost immediately, whether through short sale or REO, and often receive multiple offers the first day of the listing. Folland also noted that many Miami Beach Realtors have standing orders for good properties in the best condominium buildings, and as a result, other buyers who do not look at the new listings every day will not even get a chance to put in an offer before the units go into contract.
The definition of short sale or short payoff is when a mortgage lender agrees to accept less than the outstanding loan amount to satisfy the seller's loan. Mortgage short sales have become a common method to assist owners in selling real estate which is appraising much lower than when they purchased the property. Most lenders will accept a deeply discounted loan payoff based on the fair market value of the property, rather than pay attorney fees and wait for the foreclosure process to be completed. Lender-owned properties are those retained by the lender after a foreclosure sale.
"Considering the real estate mortgage market, short sales are the best solution for sellers in distress, lenders with non-performing loans, and savvy buyers, particularly foreign cash buyers taking advantage of the weak US dollar," says Folland, who coordinates with buyers, sellers, and lenders to negotiate short sale closings. "Cash buyers have a definite advantage, as some properties need to be sold before a foreclosure sale occurs."
Every situation is different, noted Folland, and each lender has specific requirements for borrowers to qualify for a short sale or short payoff. Sellers typically must demonstrate financial distress warranting the short sale of a home, and are not allowed to receive any equity out of the property at sale. "The approval process is becoming very streamlined on the lenders' end, meaning quicker approvals."
The staff at South Pointe Title Company are experts on short sales and the requirements to qualify, as well as the short sale listing and approval process. Our Florida title company will assist sellers in completing their short sale applications, document submissions, and draft their Florida sales contracts, which are contingent on the acceptance of the short sale, as well as help them market their property. Our Miami real estate attorney provides consultations on foreclosure avoidance and short sale potential. Our real estate attorney and title company staff will work with lenders to provide the valuation documentation required in the lender's mortgage short sale application.
Christian N. Folland, Esq. and the staff at South Pointe Title Company provide legal, closing, and Realty consultations and will work with clients to find an appropriate property and guide them through their real estate transactions. Hear what our clients have to say: South Pointe Title Company Client Testimonials
###