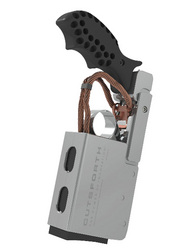 "Cutsforth will continue to increase our ability to respond to collector ring and brush holder problems that can escalate into emergencies causing forced outages in power plants." Rob Cutsforth, CEO
Minneapolis, MN (PRWEB) July 6, 2010
Cutsforth Inc. has relocated its distribution center from Cohasset to Bloomington, MN. "This move allows Cutsforth to more readily respond to our customer's needs," says Rob Cutsforth, CEO. "Bloomington gives us a more centralized location near the airport allowing us to ship our products faster to our power plant customers. Cutsforth will continue to increase its ability to respond to collector ring and brush holder problems that can escalate into emergencies causing forced outages in power plants. In addition to having a more strategic location, our new facility also provides additional office, meeting and warehouse space for distribution and field services."
The success of Cutsforth's innovative EASYchange Online Removable Brush Holder is one of the prime drivers of the company's growth. "Our brush holder increases safety, increases generator reliability and lowers maintenance costs. We are the only company that offers turn-key retrofit installations of our brush holders on all generator makes and models." Video demonstration of the EASYchange Removable Brush Holder.
Cutsforth's knowledge and commitment to excellent service sets it apart from OEM and local competitors. Our response times, dedication to quality and customer service help us exceed expectations in the field.
For more information please contact Steve Thompson, Sales & Marketing Director at 800.290.6458 x29